Several challenges lie on the road to establishing a business. One of the biggest challenges for businesses worldwide is ensuring your business keeps operating, even during adverse times. Disasters can strike at any moment, and service outages can cost you millions of dollars in revenue. In today's hyper-competitive market, it won't take long for your customers to switch to your competition if you are unable to provide them the service they expect.
As a proactive CEO/ CFO, implementing a robust Business Continuity Plan (BCP) is essential for your safeguarding your business. Can your business survive downtime or data loss?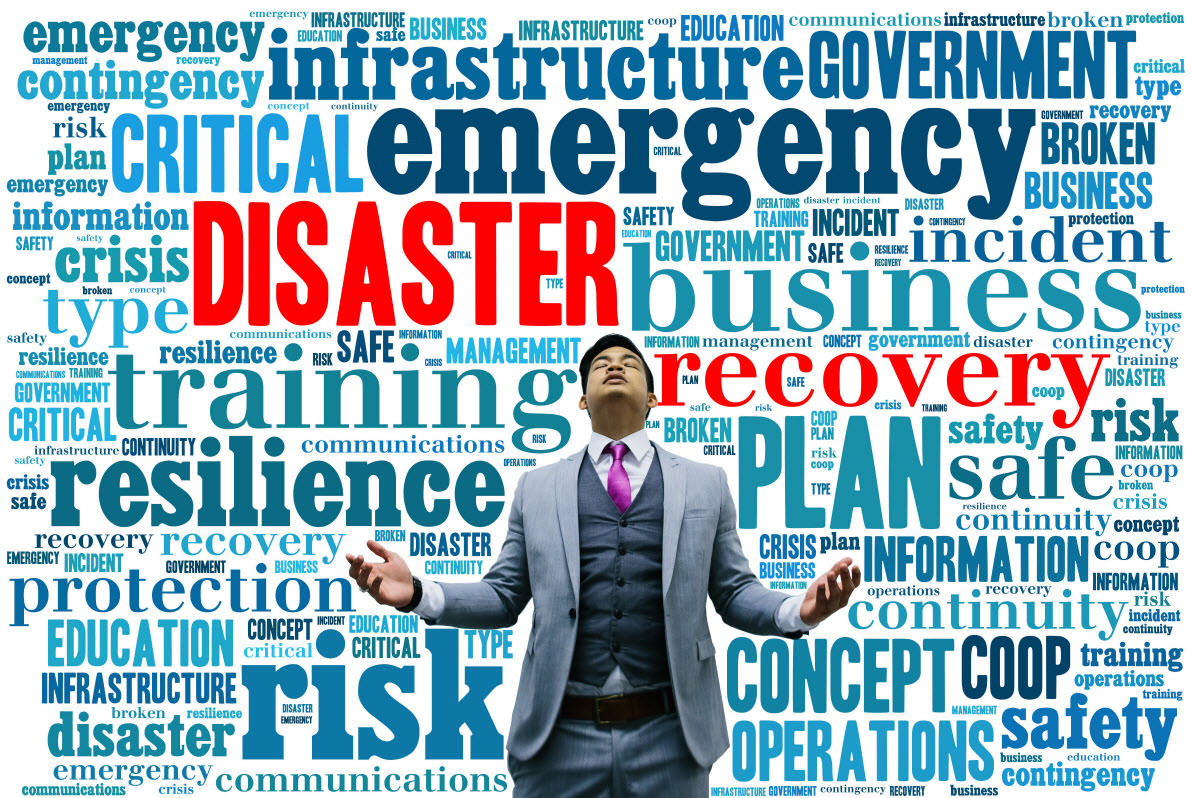 Here are 4 reasons your organization needs a Business Continuity Plan (BCP).
Disaster Recovery:

Disasters are a very possible reality. However, earthquakes, floods, and natural disasters aren't the only ones responsible for downtime. Data deletion due to human error, poor security habits of users and incompetent employees are also among the prime reasons for IT downtime. Other threats include a malware attack or a virus let loose by cyber criminals. All of these events can amount to a 'disaster' for your company. A proper Disaster Recovery Plan can ensure your business' operations won't stop, even during adverse situations.
Back-ups are not enough: Most companies today deploy some form of data backup. Traditionally, businesses tended to send backup drives to a physical location somewhere off-site. But the same problems persisted. What if your back-up location undergoes a disaster too? How do you connect to them in the event of an outage? With the advent of cloud technologies and virtual servers and by deploying business continuity disaster recovery products, organizations can run enterprise applications from backup instances on virtual servers. Combine that with an automatic fail-safe and business continuity plans can shrink your downtime considerably.
Crisis Communications: How do you communicate your status with your employees and clients during an outage? Any business continuity plan you choose must have a specific communications strategy when a disruption arises. Keeping everyone informed of specifics like facility/ infrastructure damages, limitations in supply, and any other change in day-to-day business operations due to unforeseen circumstances play a major role in safeguarding your company's brand and goodwill.
Customer Success: With the rise of Big Data, most organizations value information more than ever before. A Business Continuity Plan (BCP) ensures your clients have access to mission-critical data, and operational applications right after a disaster on the road map to your customer success. In today's hyper-competitive market, a lapse on your part that leads to downtime for your customer is likely to end up meaning the customer jumps ship to your competition. Can your business afford to lose clients?
A detailed Business Continuity Plan (BCP) is not a short-term solution, but an aspect that requires significant time, resources, and collaboration from everyone in your company. A BCP cannot be approached the same way as a task on a checklist, that you can tick and move on from. Rather, Business Continuity Planning is an ongoing measure that warns and protects you from all the elements all through the year. ProV International Inc. is a premier global IT service delivery company that can help your business implement a Business Continuity Plan and a Disaster Recovery Plan that will protect your organization against any downtime, data loss or service outage.
Download our FREE Ultimate Data Loss Prevention and Survival Guide below to understand how managed IT services can ensure data loss prevention and keep your business running, no matter what. To learn more about how ProV can pave the way for your digital transformation with high-quality managed IT services, drop a comment below or contact us today.
Share This Article