Let's be honest! 5 years ago, did you think even that the world's largest retailer- Walmart, who had over 5000 physical stores around the world would be competing with e-Commerce giants Amazon for the same business? Probably not!
"Digital transformation" is more than just a buzzword. The term has been a business trend for a few years now but shows no sign of subsiding. According to a report by IDC, by the end of 2017 2/3rds of 2000 CEOs said they want to have "digital transformation" at the heart of their corporate strategy. Those who don't will be left behind, because this technological revolution is set to be all-consuming and irreversible.

Going "Cloud-First" Is The Key
It wasn't too long ago that companies started adopting a "Cloud-first" strategy towards the management of their IT. As the technology landscape constantly moves towards globalization, business owners, CEOs, CTOs, and CFOs found that the flexibility of the Cloud allowed them to gain competitive traction by streamlining workflows, reducing cost, and gaining customer success.
This has led to wide scale adoption surge on Cloud technologies on an enterprise level.
According to a report by Forrester, the worldwide public cloud market will be worth at least $ 178 billion by end of 2018, rising from $ 146 billion in 2017, and is expected to keep growing at a compound annual growth rate (CAGR) of 22%. "Cloud-first" strategy has quickly become one of the primary drivers of digital transformation for companies around the world.
It is safe to say, "Cloud-first", has become a defacto today for enterprises looking to update their existing systems. The question now is not "whether you should move to the cloud?"; rather, "which cloud provider should you partner with?"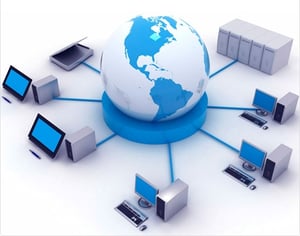 Outsourcing Your IT in the Digital Age
This evolution had given rise to global managed service providers (MSPs), and correspondingly their respective datacenters and network operations centers (NOC) that leverage cloud technologies to deliver scalable, flexible solutions for your enterprise. By outsourcing your IT to an able MSP, you entrust your IT processes for business functions to an external vendor. The vendor in turn manages and monitors your IT systems and infrastructure for a flexible fee.
Outsourcing has been a business trend for a while owing to the many benefits of managed IT services like, cost reduction, access to a global workforce and expertise, accelerated business processes, 24/7/365 support, scalability, and better utilization of internal resources. Traditionally, managed IT services were primarily contracted for managing the physical infrastructure, operating system (OS), and systems.
However, today, your managed service provider (MSP) can do much more.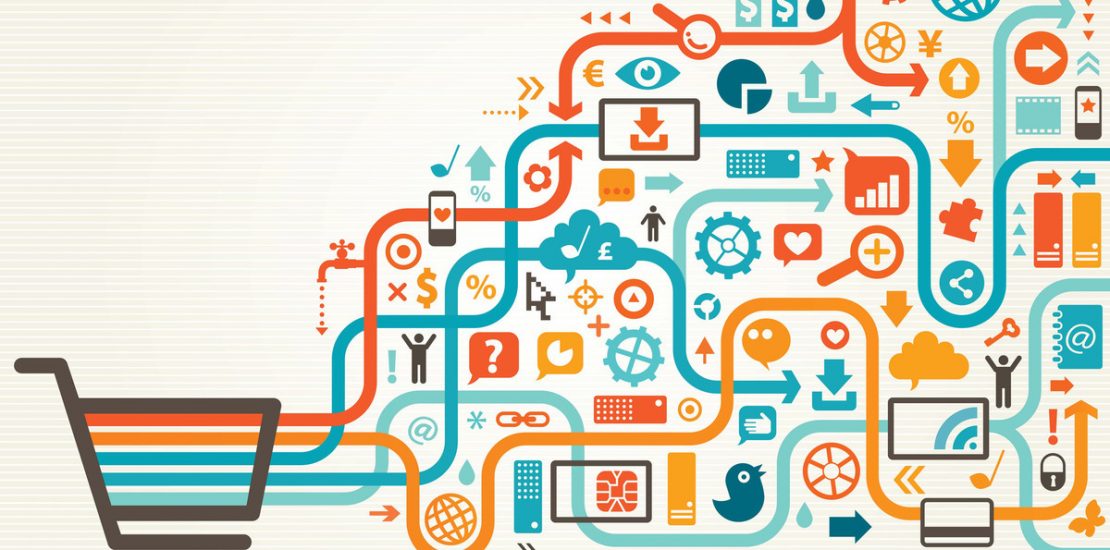 How MSPs Can Fast Forward Your Digital Transformation
The advent of cloud-based technologies has brought forward many flexible delivery methodologies like infrastructure-as-a-service (IaaS), software-as-a-service (SaaS), and platform-as-a-service (PaaS) that provides small and medium sized businesses with the required scalability to boost growth. By leveraging cloud-based enterprise software managed service providers (MSPs) are uniquely positioned to give expertise, support and guidance to organizations that are moving towards digital transformation.
Most companies today do not run their business operations on a unified digital transformation platform, they run separate applications from 'n' number of vendors. In order to succeed in this hyper-competitive market, organizations must figure out a way to manage, monitor, and optimize these disparate platforms under one umbrella to achieve consistency and derive more ROI from their software investment.
This is where the expertise and skills of an able MSP can be invaluable for your enterprise. MSPs know how to seamlessly integrate all the moving parts to get the most out of all your systems and applications so that you can focus on your core business and reap the benefits.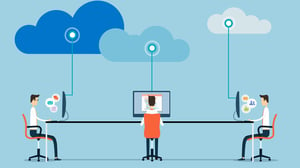 The ProV Advantage
ProV International Inc. is a premier global IT consulting and service delivery organization that delivers high-quality managed IT services for clients worldwide. ProV are preferred partners for enterprise software giants like IFS and ServiceNow, and has deep expertise in technologies like ERP software, IT Operations Management (ITOM), Field Service Management (FSM), and Robotics Process Automation. We use our global talent pool and best-in-class delivery models to streamline your business processes, and allow you to take advantage of all the latest technologies, and have a qualified group of experts on your team for a flexible fee, instantly giving you a competitive advantage.
To learn more about how ProV can help drive your digital transformation, drop a comment below or contact us today.
Share This Article