The Cloud revolution has been in full swing since 2010. Since the beginning of the current decade, most new software companies have been operating on a Software-as-a-Service (SaaS) model. So much so that giants like IBM, Oracle, Microsoft, and SAP have all jumped on the SaaS bandwagon. This has given birth to a new kind of metric to judge success in this digitally charged world- Customer Success.
The Changing Landscape of SaaS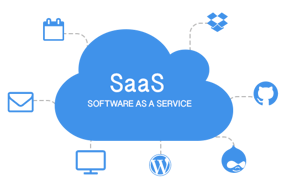 Traditionally, before SaaS, when a user bought an application, the user was responsible for its installation, testing, monitoring, patches, and upgrades. As the world moves more towards the convenience and flexibility of SaaS, companies have adapted to recurring revenue business models to grow. Organizations need to become dedicated to being more 'hands-on' whilst managing customer relationships as strategic assets, or risk losing out to increased competition.
As such, 'customer success' as a metric has emerged as an all-consuming unit, imperative for business. Customer Service Management (CSM) acts as an amalgamation of different business functions and activities including marketing and sales, training, and support services that takes care of every aspect from a customer.
The Need for Customer Success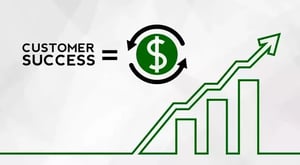 Under the philosophy of customer success, customer acquisition is only the beginning of a long-term data driven strategy that focuses on customer satisfaction not just till the point-of-sale, but well beyond, to instil customer loyalty. In a SaaS defined world, the cloud vendors assume all the responsibility of delivering a great experience.
Companies have understood, new tech 'adoption' often severely disrupts cultural and behavioural norms that an organization deals with on a day-to-day basis. And if this adoption is not fruitful, no matter how powerful the application itself is, it will fail to deliver any value to its users. Hence, customer service management allows your clients to achieve their desired business outcomes with the help of technology.
Best-in-class SaaS companies like Salesforce, Workday, and ServiceNow that are currently leading this market, are championing the customer success approach with each having market caps at $77 billion, $22.7 billion, and $21.5 billion respectively in 2017.
ServiceNow CSM
Revered as the "fastest growing company with more than $ 1 billion in revenue," in 2016, ServiceNow is redefining how enterprise software work by moulding the SaaS model into their trademarked "everything as a service" delivery model. ServiceNow understands that great customer service isn't just the responsibility of one department, it is a companywide commitment.
ServiceNow Customer Service Management (CSM) allows you to connect customer service with various departments within your organization to identify and resolve issues at lightning speed, lower costs, and improve overall customer satisfaction.
ServiceNow CSM can provide you with the following benefits:
Better customer satisfaction through self-service portals, integrated knowledge management, and ServiceNow community
Lower service costs through automation and Service Catalog
Connect customer success with Field Service Management (FSM)
Proactively manage services
Use the internet-of-things (IoT) to improve product or service quality
About ProV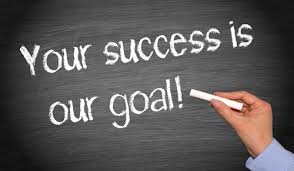 ProV International Inc. is a global IT services organization committed to providing high-end technologies to make the day-to-day of running a business easier and more cost-efficient. ProV are certified Bronze partners of ServiceNow and provides an array of strategic services ranging from staffing to implementation covering ITOM, ITSM, and CSM.
We understand, simply buying a ServiceNow license by itself is not enough. Which is why we ensure a smooth roll-out and implementation for you that warrants optimum adoption. In the end, if your users are not able to access the full features of the ServiceNow tool, you will not be able to generate the kind of value you could have. To learn more about 3 other tips to make the most out of your ServiceNow investment, download our FREE guide below. For anything else, drop a comment below or contact us today.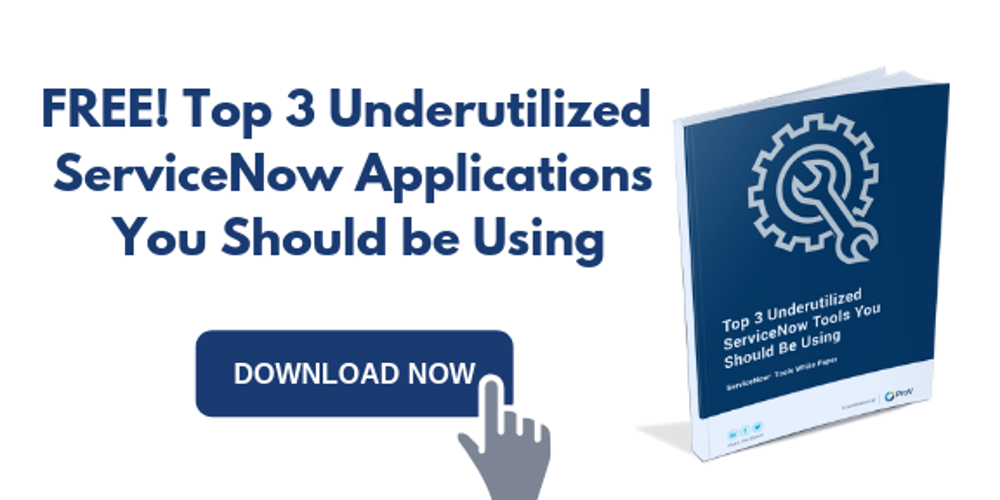 ---
Share This Article