Your trusted partner for I.T solution services.
We believe that—in the long run—the seamless integration of all company I.T processes leads to a thriving culture and a more successful business, for ourselves and our customers.

Managed IT Services 24/7/365
Get the power of a dedicated IT department—a strategic and tactical extension of your business. Say goodbye to the day-to-day I.T management, I.T technical support, help desk, server monitoring, and data warehousing. We use proved methods for improving business operations and business continuity on a 24*7 basis 365 days a year, so you don't have to. Learn More

We do all the tedious software and QA testing leg-work for you. Our top-tier testers and test architects put your product through rigorous purpose-built test processes, and identify even the most elusive bugs to avoid software failures. Optimize quality and performance and improve alignment between business and I.T, increasing overall efficiency. Learn More
Your team has consistently delivered on its commitments, providing us with outstanding technical skills and expertise in IFS Applications™, including cloning, replicating and deployment.
Maersk Drilling
[fa icon="quote-right"]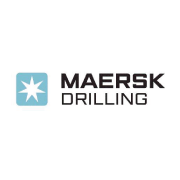 IFS Applications (TM) Services
Safeguard your I.T system with fool proof IFS solutions. We have a strong track record with IFS Applications (TM). Our IFS portfolio includes solution architecture, infrastructure managed services, L1 & L2 end user support, implementation and upgrades, field service management, and Azure cloud integration. Learn More

Reduce your administrative work in HR and

finance by 30% while transforming the employee and

customer service experience.

From conception to service operations, we provide a team of highly skilled and trained consultants in ServiceNow business consulting, technology consulting, and operational services to serve your needs. Learn More