If you had the choice, would you spend more time managing your cloud services and software, or would you spend that time on your core business functions and managing day-to-day operations? This is the question many CIOs struggling to answer. They end up weighing the security concerns and cost effectiveness of outsourcing, while wondering about how to best utilize internal resources. Many organizations get caught in this conundrum, unable to actually achieve the digital transformation that would enable their competitive advantage.
Enterprise Service Management tools can help companies streamline processes, improve quality, and meet growing digital demands. However, if organizations are to truly embrace the digital revolution, they need to look beyond just using their products, but enabling innovation with the help of technology.
The Shift from Tactical to Strategic IT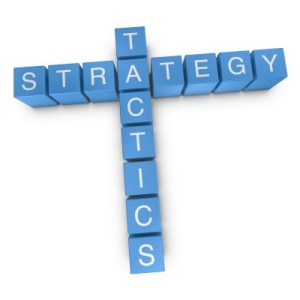 IT teams of growing companies today, have to do much more than put out fires. They help create real value for their organizations by providing services and managing resources to be able to work more efficiently and effectively. IT teams can help streamline and automate process, eliminate redundancies, detect and fix security gaps, and contribute to service delivery.
But what happens when your client portfolio grows quickly? We find IT teams stretched thin, as they struggle to juggle the increased workload. This is more crucial for service-based industries, that are often highly competitive. Flawless service delivery is no longer the aim, it is expected.
The monotonous upgrade procedures, patches, and monitoring of enterprise cloud software can take up valuable time from your highly skilled IT resources, who could've been helping your core business instead.
Capabilities and Challenges of Adopting Enterprise Software

A highly skilled IT department is at the heart of every innovative company, yet they are no good if they are buried under a mountain of emails and responding to ad-hoc requests. To meet these challenges, CIOs and IT leaders have started to embrace enterprise software and find ways of evolving processes with innovation and best practices that propel business growth. In recent years, ITSM software has progressed beyond the realms of traditional IT and can now help automate applications to modernize business processes such as HR workflows and employee on-boarding, finance processing, and security and organizational compliance.
However, there are two major challenges that enterprises face while adopting new software, that often keep them from realizing the full potential of their applications. One, as we talked about earlier, overstretched IT teams often don't find time to help with the software adoption, or create training manuals, and fix bugs. Two, the service management vendors themselves lack the necessary domain expertise to build feature-rich best-in-class solutions that can prioritize each separate business department, which is understandable considering it is difficult for any vendor to do everything well at once.
Managed Services and Your Digital Transformation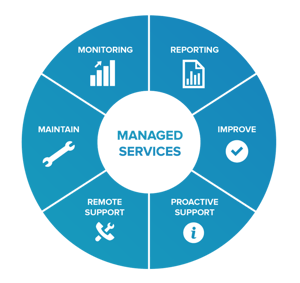 The significant enhancement of technology has enabled consumers to become more involved in their decisions, while also expecting a fast and easy user experience. Changing your service management strategy to be more agile will be key in overcoming these challenges and drive customer success. Managed Service Providers (MSPs) can help businesses move from outdated silo-based practices and create value for their customers.
MSPs can provide you with the following benefits, that will help with your digital transformation:
They will manage your cloud based enterprise software including upgrades, patches, and monitoring.
They will customize and configure your enterprise applications according to your specific needs.
They will help with software adoption across your organization with training and educational material.
They will help with strategic initiatives including risk management, project portfolio management, etc.
They will manage organizational security and compliance by following best practices and government rules.
Finally, they will free your internal IT staff to help with your core business processes.
About ProV
ProV International Inc. is a global IT consulting and service delivery organization that delivers high-quality managed IT services for clients worldwide. We use our global talent pool and best-in-class delivery models to streamline your business processes, and allow you to take advantage of all the latest technologies, and have a qualified group of experts on your team for a flexible fee, instantly giving you a competitive advantage. To learn more about what a competent MSP looks like, download our FREE checklist below. For anything else, drop a comment below or contact us today.
---
Share This Article