As any business grows, the workload of its administrators also grows exponentially. Initially, companies will make-do with spreadsheets and e-mail, eventually the tediousness of manual logistics will take its toll. Being unable to keep up with customer demand could derail any business during a key growth phase.
Investing in Enterprise Resource Planning (ERP) software can help organizations bring together disparate activities under a single integrated application, thereby streamlining processes and increasing agility. Multi-faceted ERP software utilize a unified database that greatly speeds up response times to clients, increases operational efficiency and ensures customer success.
Here are 5 major reasons to invest in Enterprise Resource Planning Software.
1) Standardization of Software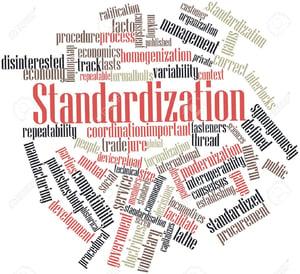 With an unmanaged system, various business processes within an organization utilize disparate applications to manage similar operations. This can lead to chaotic data transfer, time-consuming processes, and security gaps.
An ERP system binds together all these processes with a unified interface. This makes it easy for users to access data with a centralized dashboard and features like access control and increased data security.
2) Better Accounting and Financial Reporting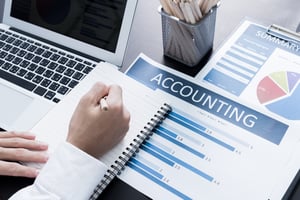 Keeping track of your financials is a critical factor in determining your success through a growth phase, but as your company grows the complexity of transactions may seem overwhelming without an efficient centralized system.
Manual data entry significantly lessens your productivity, but an integrated ERP application which keeps track of your incoming and outgoing transactions can negate the need for repetitive data entry work and increase the visibility of crucial operational data through a centralized platform.
3) Faster Response Times

As you start gaining traction in the market and your reputation increases, your ability to improve your service delivery could act as a key differentiator from your competition. To deliver better customer service, your front-line executives and sales team need maximum access to all information across all departments, the systems need to be integrated into one centralized unit.
Although most companies today are already utilizing accounting software, the inability of the software to be successfully integrated into other business processes renders many solutions ineffective. Most ERP software today have built-in accounting features that eliminate the need to do duplicate work and manual data entry.
4) Regulatory Compliance and Security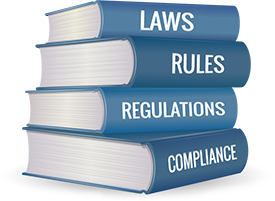 Integrated ERP software can help you ensure that back-office operations are in sync with the regulatory rules of the manufacturing industry. Most ERP solution providers monitor compliance and regulatory changes and keep updating their features to help you meet the new requirements.
Not only does Enterprise Resource Planning (ERP) software simplify data processing and streamline your internal processes, they also enhance your security with features like regulated data access and in-built firewall systems. The integration of multiple processes into one unified system, also makes it easier for your system administrators to control and monitor the security of your software.
5) Mobility and Flexibility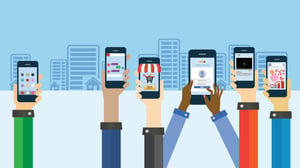 Through ERP software, data from various departments of an organization is streamlined into a unified platform. As modern workplace trends like BYOD become more popular, the need for flexibility in enterprise software is an essential factor when making software investment choices. ERP solutions today can process multiple functions by leveraging a centralized database to provide accurate information to any user, anywhere in the world, on any device. Remote access to the database and critical numbers saves time and effort, and ensures the delivery of quality work within deadlines.
As your company grows, you will need to leverage technology to maintain control over things and stay ahead of the competition. IFS's ERP solution, ranked as a "Leader" in the Gartner Magic Quadrant, can help you move on from age-old silos towards the digital transformation you will need for the future.
ProV is an award-winning and trusted partner for IFS solutions, and provides Enterprise Resource Planning (ERP), Enterprise Service Management (ESM), Field Service Management (FSM) and Enterprise Operation Intelligence (EOI) services. For more details on how to get the most out of your ERP investment, drop a comment below or contact us today.
Do you need an ERP software or a recommendation for a better one? Fill out this form for a FREE quote.
Share This Article