The phrase "Managed Services" has been floating around the Information Technology (IT) domain for a while now. The IT support space finds itself smack in the middle of this dynamic. If you find yourself working in the domain, chances are you have come across at least one of these terms in the past year:
Managed Services
Managed IT Solutions
Managed Service Provider
So, what is all the fuss about? Well, Managed IT Services, when deployed from a trusted source, provide a single point of service, lower costs and optimize productivity offering you peace of mind.
It is becoming more important for you to be aware of Managed Services as, more than likely, you're going to need them, if you aren't using them already. Here's a quick glance at what Managed IT Solutions are before delving into how to use them and how to get the most benefit for your business.
What are Managed Services?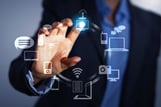 In simple terms, Managed IT Solutions, or Managed Services, allow a business to hand over its IT operations by having a service provider take care of everything. This off-premise service provider is also known as a Managed Services Provider (MSP).
Why Managed IT Services?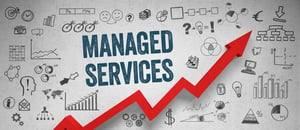 As more and more organizations jump on the Managed IT Services bandwagon, it's becoming easier to see that the benefits of managed services are many. Traditionally, IT related machine or network maintenance was done using only the "break-fix" methodology. This meant that when something broke, the business called a maintenance expert, and they responded to, and hopefully fixed the problem.
By handing IT operations over to a reliable MSP, the provider is responsible for managing, monitoring or resolving problems for selected IT systems and functions on your behalf. This allows you to focus on your core business processes rather than being hindered by IT issues.
Why Should You Care About Managed IT Services?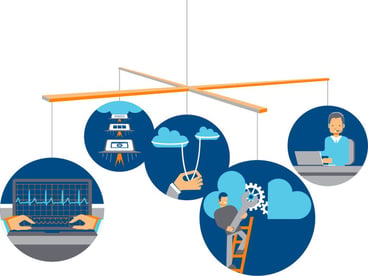 Well-established and expanding organizations need superior technology to compete effectively in the market. However, maintaining a large IT resource on premise to keep up with an increasingly complex IT environment is not an easy task for small businesses. They depend on a functional IT infrastructure that runs without interruptions and adjusts to their often tight budgets.
MSPs offer security, alerts, patch management and data backup along with a series of options for client devices like servers, desktops, storage systems, notebooks, networks and individual applications. To learn more about the pros and cons of outsourcing your IT, click here.
The ProV Advantage
ProV International Inc. is a premier global IT consulting and service delivery organization that delivers high-quality managed IT services for clients worldwide. ProV has deep expertise in technologies like ERP software, IT Operations Management (ITOM), Field Service Management (FSM), and Robotic Process Automation.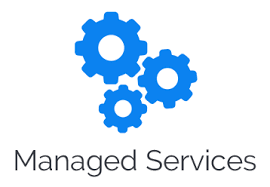 We use our global talent pool and best-in-class delivery models to streamline your business processes, and allow you to take advantage of all the latest technologies, and have a qualified group of experts on your team for a flexible fee, instantly giving you a competitive advantage. We also provide a dedicated service help desk, monitoring and alert services to maximize up-time of your computing assets, as well as devoted remote infrastructure support to ensure your 24/7/365 business continuity.
We allow businesses to save money and choose a package suitable to their needs. With ProV as your MSP, we will be an extension of your IT department without you having to deal with the hassle and upkeep of the same.
Download our FREE Ultimate Managed Services Checklist below to know what an able MSP looks like. To learn more about how ProV can help drive your digital transformation, drop a comment below or contact us today.
Share This Article