When you decide to work with an able ServiceNow implementation partner, you're positioning your enterprise for an efficient rollout and everyday victories. A ServiceNow implementation is a strategic investment that will periodically provide you with a strong ROI and streamline your processes to transform your business into an agile workplace.
Opting for a powerful enterprise service management (ESM) tool, like ServiceNow, is a big decision and its initial implementation success is critical to building a positive user experience across your organization. Purchasing a ServiceNow licence by itself is not enough. In the end, if your users are not able to access or use the full features of the ServiceNow tool, you will not be able to generate the kind of value you anticipated. Here are some insider tips into what to look for in an ideal implementation partner.
1) ServiceNow Certifications & Accreditations
The ServiceNow ESM platform is continually advancing and upgrading, so you'll want to recruit a partner that is motivated and eager to learn what the next version entails. The latest ServiceNow certifications and accreditations include extended platform experience into ITOM, CSM, CMDB, Incident, Discovery, Asset, Orchestration, ServiceWatch, etc. As such, you would be better off partnering with a provider that has a workforce of skilled employees that are up-to-date on the latest modules of ServiceNow.
2) Help Devise a Functional Strategy
Typically, when you hire a third-party consultant, they are more than willing to go along with what you have thought out so far or just go by the book. These kinds of consultants will only weigh in to say whether something is doable or not, which limits your options for optimization. Partners who hold considerable expertise in ServiceNow will inquire about your requirements and sit down with you to customize the tool according to your needs. Much like any tool or software, there are multiple ways of doing things; a worthy implementation partner will leave no stone unturned to find the best fit for you rather than just looking to just get in and get out while collecting a fee.
3) Assist With User Adoption
Knowledge is only half the battle. Your ServiceNow implementation partner might have all the knowledge, certifications, and accreditations in their locker, but it is of no use if your users can't get their benefits. A huge part of a successful implementation is making sure your end users are comfortable knowing their way around a tool. Thus, your ideal implementation partner must help with your user adoption.
ProV is a seasoned implementation partner for ServiceNow, recognized for its exceptional focus on service delivery and customer success that has won us awards. We have successfully transformed many organizations across the globe and our customized implementation procedures are tailored to meet our clients' specific needs.
Are you using your ServiceNow tool to its full potential? Sign up for a FREE assessment below to find out. To learn more about what a successful ServiceNow implementation entails, drop a comment below or contact us today.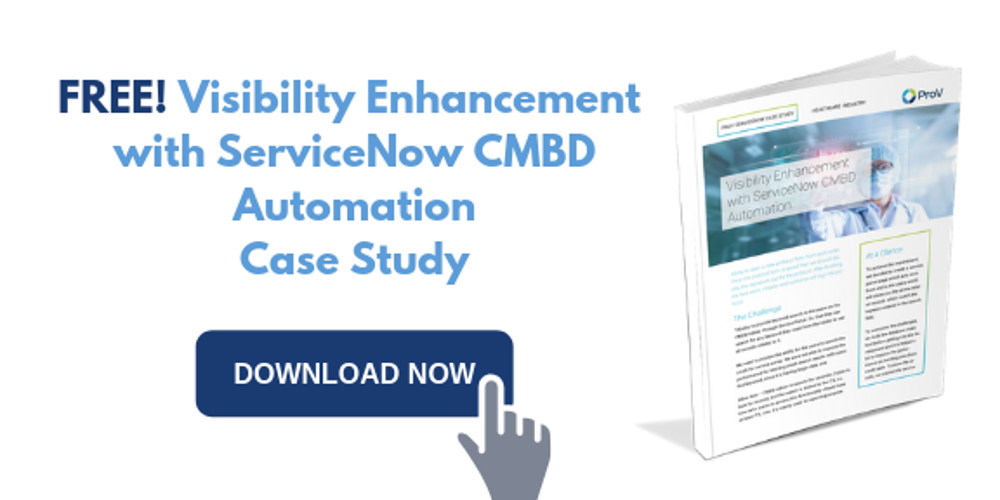 Share This Article