The IFS World Conference 2018 is back with a bang!
As ever, this year's event agenda is packed with key-note speakers comprised for subject matter experts from around the world, who can open up your world to new possibilities with expert insight and industry experience. Tech enthusiasts from all domains like aerospace & defense, asset life-cycle management, corporate IT, energy & utilities, oil & gas, the internet of things (IoT), the cloud, operations/ supply chain/ logistics management, and service delivery management are gearing up with excitement as the dates draw near- May 1-3, 2018. So are we!
ProV at The IFS WoCo 2018
ProV International Inc., an award-winning Silver partner for IFS is proud to announce that we are a Gold Sponsor for the IFS World Conference 2018 event in Atlanta, Georgia. We will be present at Booth #10 throughout the show.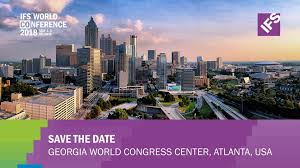 ProV will deliver a break-out session on May 2, 2018 (Day-2, IFS WoCo) between 12:15-13:00 hrs (Break-Out Session #6) titled ProV: IFS & innovations, the ProV advantage. ProV's very own Joshua Warren will speak about Innovation and how the IFS FSM product continuously evolves to deliver more value to the services industry. Joshua is the present Vice President of the Enterprise Service Management (ESM) Practice at ProV International Inc.
Joshua is a renowned expert, who has been helping businesses digitally transform themselves with field service management (FSM) software to boost revenue and obtain higher ROI from their software investment. He has first-hand experience of implementing IFS Field Service Management (FSM) in over 50 branch operations across various regions in North America and streamlined instances of FSM creating the most agile usage of the product.
Be sure to be at Break Out Session # 6, May 2nd at 12:15 to learn more.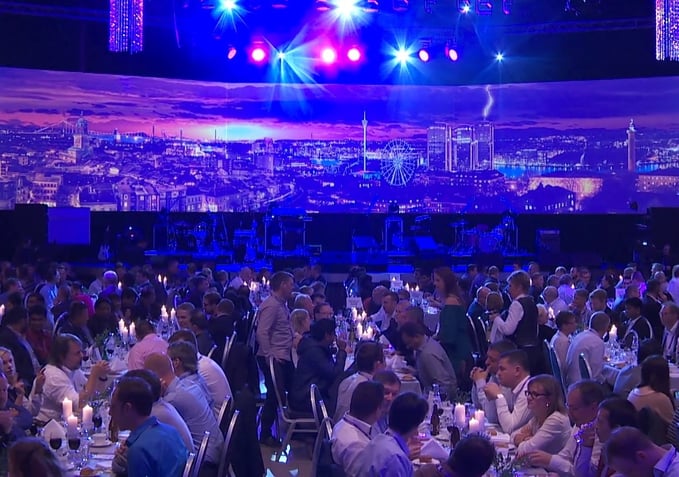 ProV and IFS Partnership
ProV helps implement, deploy and support IFS Applications™ for businesses across various industries with dedicated services for Enterprise Resource Planning (ERP), Enterprise Service Management (ESM), Enterprise Operation Intelligence (EOI) and Field Service Mmanageent (FSM).

ProV was proud to be named as the IFS Enterprise Services Partner of the Year 2017, for its outstanding contribution to the IFS ecosystem. ProV is again being recognized for performance and solution offerings and is a finalist for "IFS Partner of the Year Awards 2018" in the "Services Partner of the Year" and "Innovation Partner of the Year" categories.
Earlier last year, ProV announced its expansion plans and increased its global footprint in both Germany and South America to enable better support for IFS Applications™, amongst its growing customer base in EMEA and South America.
ProV was present at the previous IFS WoCo 2016, and had a gala time. We hope to have a repeat this year!
ProV Innovation for IFS FSM
The IFS WoCo 2018 will witness more new product releases than ever before. Attendees will be among the first to hear about IFS Applications TM 10 and IFS Field Service Management 6.0 product releases. One of the fastest ways to update your IFS FSM application is through ProV's breakthrough innovation- ProV Mobile Insights Android app. It automatically pushes updates as and when released by IFS, straight from your mobile device.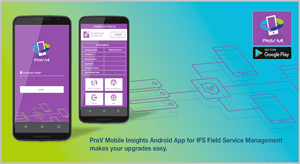 As a strategic Silver level IFS services partner, ProV has strived to deliver world class solutions using IFS-specific methodologies for clients around the world. ProV has continually collaborated with the IFS ecosystem and worked to improve its delivery methodologies and procedures.
We are excited to further strength our IFS partnership through our presence at the IFS WoCo 2018 as a Gold Sponsor. We invite all clients, customers, and partners to attend the IFS World Conference 2018 in Atlanta, Georgia. Stop by booth #10 for a chance to WIN exciting prizes. See you there!
Don't forget, our Break-Out session is on May 2, 2018 (Day-2, IFS WoCo) between 12:15-13:00 hrs (Break-Out Session #6)- ProV: IFS & innovations, the ProV advantage.
About IFS
IFS™ develops and delivers enterprise software for customers around the world who manufacture and distribute goods, maintain assets, and manage service-focused operations. The industry expertise of our people and solutions, together with commitment to our customers, has made us a recognized leader and the most recommended supplier in our sector. Our team of 3,500 employees supports more than one million users worldwide from a network of local offices and through our growing ecosystem of partners. For more information, visit: IFSworld.com
About ProV International
ProV International Inc. is a global IT services organization committed to providing high-end technologies to make the day-to-day of running a business easier and more cost-efficient. ProV solutions cover a combination of onsite and offshore models supported by multiple engagement offerings. ProV is headquartered in Tampa, Florida with offices in Europe, India, the Philippines, and South America. ProV has deep expertise in ERP, ServiceNow, IFS, Field Service Management (FSM), Business Intelligence (BI), Testing, and Infrastructure.
Share This Article