ProV is pleased to introduce Joshua Warren as Vice President of the Enterprise Service Management Practice. With the development of our ESM and FSM Practice areas, Joshua's expertise will ignight the progress we have made in our ESM Practice and bring innovation to the development of our solutions.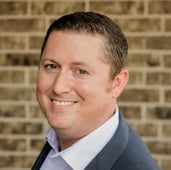 Joshua has been using his years of experience in business startups and transformation project, along with leading field service management software to bolster revenue and profit in multiple operations. He has implemented IFS Field Service Management in 53 branch operations throughout North America and streamlined instances of FSM creating the most agile usage of the product.
Joshua has a passion for finding solutions to problems and improving processes through technology and has lead several speaking engagements and adoption programs at conferences like IFS World Conference and IFS's new point release of IFS-FSM, version 5.7.
He is a member of the IFS InFocus User Group and Steering Committee for FSM.
We are thrilled to have Joshua join our team and look forward to the impact that his experience will have as we continue to develop and enhance our IFS practice. Welcome Joshua!

Share This Article