The emergence and success of new-age companies like 'Uber', has changed the Field Service Management game for good. A Capterra research found that 97% Field Service Management (FSM) software users witnessed some impact on their business from the new software. 51% of those surveyed were using customer alerts, and 47% of companies said they had an increase in the number of finished jobs per day.
Field Service Management software is mainstream now. If you are still in doubt, here are 6 reasons why you should implement FSM software.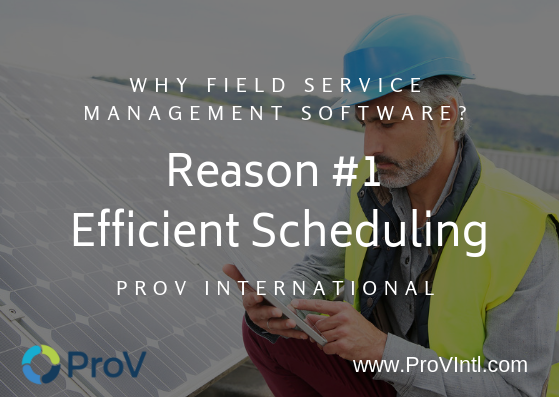 1). Efficient Scheduling
Traditionally, one of the biggest problems for both on-field technicians and in-house dispatchers has been scheduling. FSM systems, offer real-time scheduling and alerts. Through automated scheduling on FSM software, you get more efficient bookings. It allows your on-field technicians to choose the best order for completing tasks.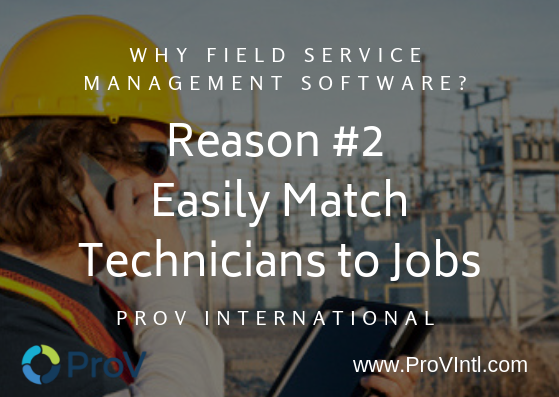 2). Matching Technicians to Jobs
What if you send the wrong technician for the wrong job? Not only will it result in a negative experience for your customer, it will hit your employee morale too. FSM software can help you direct specific tasks to specific technicians, that ensures you don't find yourself in a situation like that.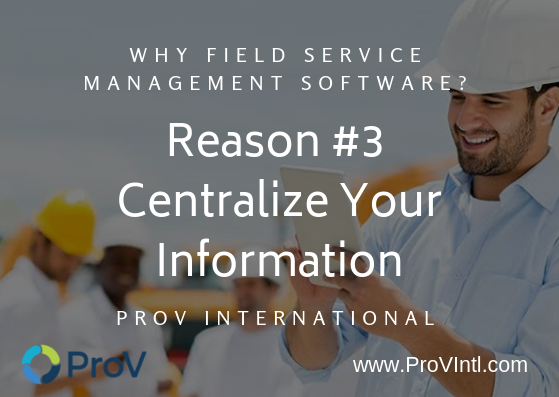 3). Centralized Information
What is the biggest barrier to faster resolution rates? Lack of information. If your on-field technician doesn't have enough information available to him when he goes to fix the issue, he will not be able to solve the issue. FSM software often has provisions for job history and task-related information available on any device from the cloud.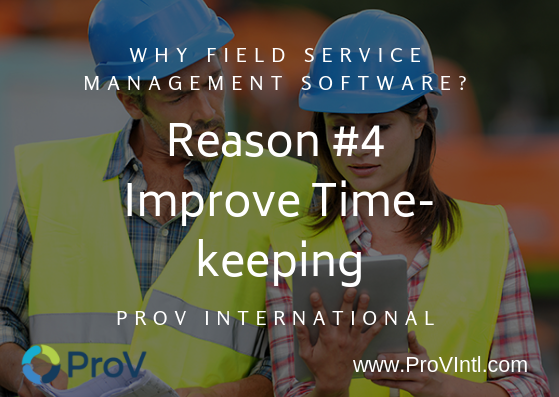 4). Improve Time-keeping
Often times, on-field resources enter their worked hours at the end of the day, if they have to do it manually. Manual data entry is time-consuming and tedious. However, field service software helps technicians input work details in real-time.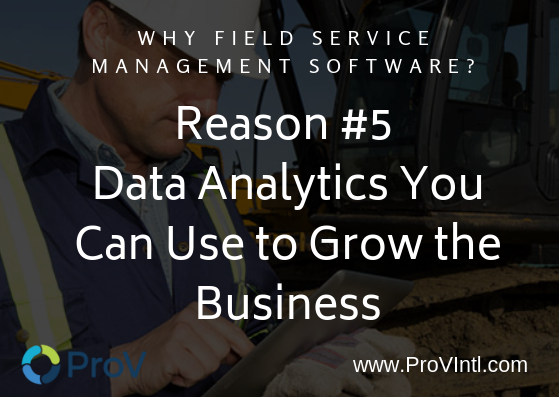 5). Analytics and Reporting
Field service software gathers and analyzes a huge amount of data to deliver greater insights. Efficient insights allow managers to provide quality work and efficiently manage time, resources, equipment and spares.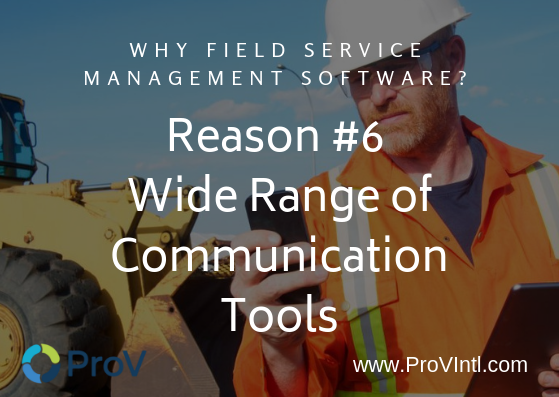 6) Customer Success
Pivotal to customer success is customer communication. Automated FSM tools provide a wide-range of communication services including regular alerts, customer portal, chatbots, emails, mobile apps, etc. FSM defines your standards for both your employees and customers. If you are looking to implement a new FSM solution, check out our FREE ASSESSMENT: Find out if FSM is the Right Solution for Your Business - Take the Quiz below.
ProV International Inc. is an award-winning IFS partner that provides dedicated FSM services for clients worldwide. ProV FSM experts use world-class analytics to provide immediate predictive actions that drive major improvements in your on-field services. We ensure optimum ROI on your software investment by providing best-in-class implementation and support services and much more. To learn more about how ProV can configure your FSM tool to meet your client needs and quickly adapt to change, drop a comment below or contact us today.
Share This Article