ProV International would like to formally introduce our board member, Claudia Simon. ProV and our constituents are proud to welcome an individual that brings a plethora of knowledge from 30 years of experience in the Enterprise Software & Services Industry and the Information Communication Technology (ITC) Sector.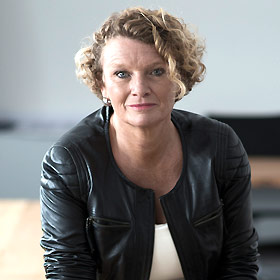 Claudia is focused on a customer-centric approach internationally, having experience at companies like Microsoft in Germany, Switzerland, and Austria for 11 years. She specializes in creating new partnership strategies, establishing and managing strategic sales programs, and enabling inside & field teams to become more successful. Furthermore, Claudia excels in supporting the transformational process through developing standardized plans and procedures while simultaneously establishing a modern workplace culture.
Claudia's primary contributions to ProV relate to her active participation as a thought leader for all business development and company expansion. This includes, making sure we have the right go to market strategy, identifying new markets, streamlining sales efforts, delivering comprehensive advice, and providing guidance to make sure we are positioned to succeed in new high growth segments like cloud, machine learning, artificial intelligence (AI), and Internet of Things (IOT).
From a cultural perspective, she supports the evolution of change inside the organizations she works with. Claudia not only knows that an employee's positive attitude can drastically increase acceptance towards change, but she brings the skills necessary to encourage that change.
We are very excited to welcome Claudia, an exceptional addition to the team. We look forward to the direction and expertise that Claudia will be able to provide. She is an outstanding individual that will undoubtedly ensure the advancement of ProV's business development strategies and programs in place to help our customers transform their business models and organizations to take advantage of the opportunities enabled by digital solutions and technologies.

Share This Article