ProV would like to formally welcome our newest board member Gerson Guzman. Mr. Guzman brings an extensive amount of industry experience and is currently a managing director at Corinthian Capital LLC, which is a middle-market private equity firm that focuses on controlled equity investments in North America.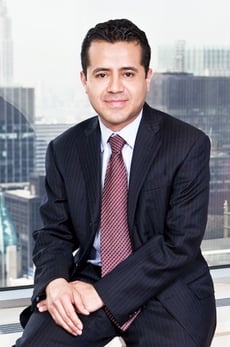 His experience includes work from entrepreneurial endeavors, private equity, strategy consulting, and corporate operations. Mr. Guzman has worked for organizations such as Clearview Capital LLC, Mercer Management Consulting (now Oliver Wyman), and SBC Communications where he held managerial or consulting roles that oversaw various responsibilities. Previously, Mr. Guzman served on the board of directors of Sabre Industries Inc. and Audio and Video Labs Holdings Inc. Currently, Mr. Guzman serves on the board of ;directors of Control Solutions LLC, Best Lighting Holding Co. Inc., Renegade Well Services LLC, Sierra Hamilton, and Aerospace Holdings Inc.
Being a native of Guatemala, Mr. Guzman is actively involved in a number of civic organizations focused on improving human capital creation and education in the American Latino community. He was the first graduate of the UC-Berkeley Latino Business Student Association and led the formation of the organization's Alumni Network and annual scholarship program. Mr. Guzman holds board positions within multiple companies that seek to improve Latino business practices within their communities.
Mr. Guzman has completed coursework at the Universität Bayreuth in Germany and Fundação Getulio Vargas in Brazil. He was named a Chancellor's Scholar at the University of California at Berkeley (B.A. 1998) and he is a graduate of the Lauder Institute of the University of Pennsylvania (M.A. 2005) and the Wharton School (M.B.A. 2005).
Once again, ProV International is proud to bring aboard a member with such a rich background and experience in diverse industries from around the world.

Share This Article