The digital explosion and Big Data, combined with technologies like the cloud, Machine Learning (ML), and Artificial Intelligence (AI) has made it possible for field service companies to aggregate more data than ever. But, who's making sense of all this data?
It is easy to get lost in a sea of information coming in from a multitude of sources. Key Performance Indicators (KPIs) allow organizations to align their overall business objectives against pre-determined goals. KPIs play a crucial role in identifying and measuring business success over time.
Here are the 4 crucial field service KPIs that field service organizations should use to measure and improve operational efficiency as well as on-field operative performance.
1) The First-Time Fix Rate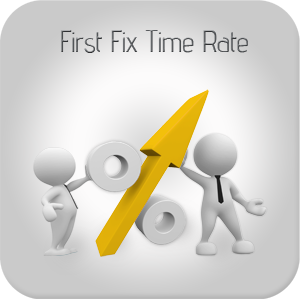 Possibly the most important KPI in the world of field service is the first-time fix rate". It is defined as the percentage of time your on-field technician fixes a client issue at his/her first-time on the client's site. This is especially important because it directly translates to your customer success. Customers are most satisfied, when their issues are solved earlier, rather than later. Additionally, a customer is 4 times more likely to report their service problems than they are their service satisfaction.
Customers get frustrated when your on-field technician doesn't have enough information to solve a problem the first-time or has to do multiple rounds to get the correct invoicing data. For some clients, downtime can result in millions of dollars in lost revenue. The easiest way to improve your first-time fix rate is by using Field Service Management software that gives your on-field technicians a holistic 360-degree view of the issue and allows them to do their work properly.
2) Service Delivery Metrics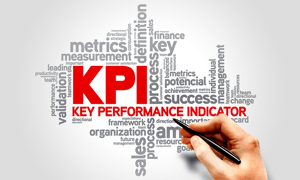 Business processes at the core of service delivery need to be continually assessed. Streamlined processes reduce the number of steps involved in solving a client issue and greatly reduce the chances of delays and bottlenecks. These metrics include time-to-resolution, downtime, travel time for on-field operatives, as well as repair times. Identifying these service delivery KPIs can help you recognize issues that cause long repair times and fix them.
For example, if a field-service agent is taking longer than normal to respond, it might mean they need more training on certain aspects of their job. Providing them with the training and knowledge required to be better can ultimately make a difference to your revenue.
3) The Percentage of Billable Hours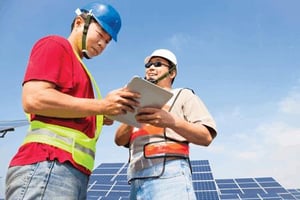 The percentage of billable hours is an important financial measure as well as a key indicator of productivity. Essentially, it is the percentage of time your technicians are doing work that is actually billable to a client. FSM software can provide time-tracking capabilities that help you focus on this KPI and iron out the accompanying issues.
4) Invoiced to Completed Jobs Percentage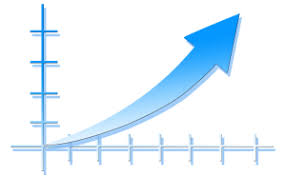 This can be a crucial KPI for your organization and your on-field workers. It can greatly affect your bottom-line because it allows you to recognize and evaluate what percentage of jobs have been completed, but not yet invoiced, or vice-versa. If you have a discrepancy between the number of invoiced and completed jobs, you should definitely consider investing in a Field Service Management suite to improve business efficiency and optimize revenue streams.
IFS is a global enterprise applications company and was named as a "Leader" in the 2017 Gartner magic quadrant for Field Service Management (FSM). FSM software like IFS, offers embedded integration with the IFS IoT Business Connector, which allows companies to utilize the Internet of Things (IoT) to obtain data from connected devices and automatically turn the data into predictive actions that drive major improvements in how you deliver world-class services and save money.
Partnering with an experienced, trusted and award-winning IFS partner like ProV International Inc. can greatly help in implementing your FSM software. ProV's FSM experts can deliver the insight and value you need to get the most out of your Field Service Management operation and help you integrate FSM with other enterprise applications.
To learn more about how FSM software can enhance your service delivery business download our FREE eBook below. For anything else, drop a comment below, or contact us today.
If you do not have a software to manage your field employees, or you need a recommendation for a better one, schedule a FREE demo to see what you're missing out on!
Share This Article