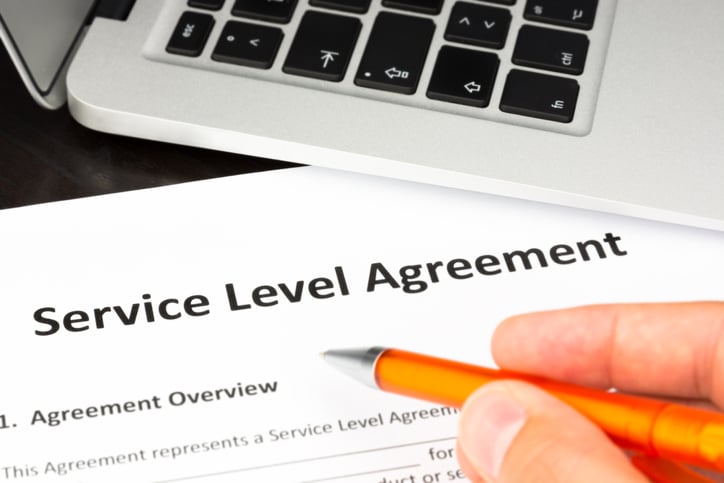 What does SLA mean for Field Service Companies?
A service level agreement (SLA) is a kind of contractual agreement that is made between service providers and customers. These agreements specify all the details of the service that is to be provided. Field service companies are service providers that work in a wide range of sectors. Customer management is an essential aspect of the operations of field service companies. SLAs could be described as tools for efficient customer service management. We consider what SLAs mean for field service companies and how they can apply them to improve the quality of service they offer.
Custom client requirements and expectations
SLAs specify the terms and conditions that guide the provision of services. They are thus tailored to clients' needs and expectations. Even though work orders seem similar, clients' requirements and expectations differ, and it is important that those expectations are clearly stated.
With SLAs, the clients and service providers get to understand and outline expectations and requirements. The creation of custom client requirements and expectations with SLAs can significantly improve the quality of customer management.
Thus, for field service companies, SLAs mean the offering of custom services to enhance the quality of customer management.
Protection
Since SLAs specify the details of projects extensively, they mean extra protection for field service companies. This enhanced protection comes from the fact that the terms and conditions are clearly stated.
Thus, the client cannot ask for extras outside the details stated in the agreement. With SLAs, field service companies are surer of a steady source of income since they are essentially protected.
SLAs mean that the customer and service provider are working towards a common goal. Thus, the field service providers have greater peace of mind and assurance that the client values their work.
We should mention that the enhanced protection that comes with SLAs goes both ways. The client is protected against low-quality service that is not in line with the agreement. The company is protected against difficult clients.
Enhanced documentation
Creating SLAs is part of the process of improving documentation outlines processes and best practices. When agreements are created, the details of the work order and involved processes are highlighted extensively.
The enhanced documentation that comes with SLAs means that systems will be easily created. Systems improve the efficiency of work processes and the quality of services provided.
For field service companies, SLAs mean enhanced documentation of best practices. The companies get to document best practices, apply them consistently, and improve the quality of service they offer.
Improved communications
The quality of communications between clients and service providers can significantly improve when an SLA is in place. These agreements cover every aspect of the work order including communications. The quality of communications can be negatively affected significantly if there are no clear guidelines.
An SLA means a better quality of communication between the field service company and the client. This improved quality of service can improve significantly improve customer management as interactions are according to established guidelines.
SLAs are tools that field service companies can apply to improve customer management. We highlighted the ways these organizations can apply SLAs in this article.
Share This Article