Tampa, FL (PRUnderground) January 7th, 2020
ProV International, Inc., the global IT consulting firm, proudly announces that Torben Bonde will serve the company as President and Head of Operations for Europe as of January 2, 2020. As an active board member of ProV since 2017, Bonde is well equipped for the new role given his existing inner knowledge of the firm as well as his extensive tenure in the European business world as one of the most recognizable CIOs in the Nordic market. Bonde will be based in ProV's European offices.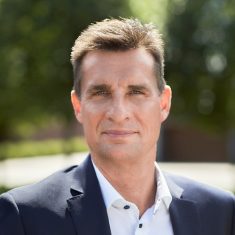 "ProV is a company with a unique DNA in the IT industry, aimed at creating happiness and success for our customers. With a focus on proximity and strong engagement, ProV not only has the ability to listen to the customers but also tailor offerings and solutions towards their specific needs. With a long experience of being an IT decision-maker in major global Danish companies, I have a knowledge of what is important to CIO's. My role at ProV will be focused on supporting our customers to enable them to make the right choices and trust in the safe delivery of IT solutions. Additionally, I look forward to even strengthen ProV's operating model by maturing the way we work. I look forward to being a member of the ProV family and further developing the company," said Mr. Bonde.
Torben Bonde is an experienced leader within the areas of energy, manufacturing, information technology, and digitalization. With more than 30 years of experience, Bonde has worked for several major Danish companies, including serving as chairman of the board, board member, and senior executive.
Bonde's most recent position prior to ProV was Senior Vice President and CIO of Nilfisk, where he was responsible for global IT and transforming the local business model into a global structure, among other achievements. Toben first achieved an MBA in Business Administration, Marketing, from the Aarhus Business School at Aarhus University in 1985.
About ProV International. Inc
About ProV
ProV International Inc. is a global IT services organization committed to providing high-end technologies to make the day-to-day of running a business easier and more cost-efficient. ProV's solutions cover a combination of onsite and offshore models supported by multiple engagement offerings. ProV is headquartered in Tampa, Florida with offices in Europe, India, the Philippines, Australia, and South America. ProV has deep expertise in Enterprise Resource Planning (ERP), ServiceNow, IFS, Field Service Management (FSM), Business Intelligence (BI), Testing, and Infrastructure.
For more information, visit us at www.provintl.com.
Share This Article