Have you caught up on our list of the top 5 ServiceNow integrations you need to know about? This is a continuation of that same list.
In the previous blog, we talked about how ServiceNow delivers Enterprise Service Management (ESM) with an everything-as-a-service model, including ITSM, ITOM, HR, Consumer Services and IT Business Management. This varied branching out has resulted in numerous ServiceNow integrations popping up to add value to an already robust ServiceNow platform.
Using ProV's expertise and association with ServiceNow, here we have extended the original list to include 5 more ServiceNow integrations that will help you increase business efficiency:
6) ProV IFS & ServiceNow Connector
Price: Paid
Compatible Versions: Helsinki
IFS users face many issues including data errors, process flow errors, framework errors and other errors from time to time. However, users have to go through a Lifecycle Support (LCS) portal to raise an issue, followed by an attachment of the error details. This is often problematic, as many users don't have the access to the portal, and the process is also time-consuming.
ProV International Inc. are strategic partners to both ServiceNow and IFS and aids integrations and implementations for both. The ProV IFS & ServiceNow Connector is designed to offer users the best of both worlds.
When an IFS user experiences an issue, the Connector captures an error screenshot (current screen), and raises an issue in ServiceNow with a shortcut key. The raised issue contains an XML file detailing the error. The connector works to increase enterprise operational efficiency by using a one-click button to raise issues as and when they occur.
Key Features:
Address and control transactional errors created during processing in IFS
Prevent system outages
Enable faster ETA of incidents
Identify and resolve recurring issues
Gives end-user to power to raise incidents directly
Keeps a track record of all issues raised
Currently in development, the ProV IFS and ServiceNow integration will soon be available for users. Check back later for details!
7) Bomgar PAM Integration
Price: Paid
Compatible Versions: Helsinki, Geneva, Fuji
The Bomgar Privileged Access ServiceNow integration lets a privileged user launch a Bomgar access session directly from a ServiceNow record. Remote session details including a video link are added to the ServiceNow record. Bomgar integrates with ServiceNow Change, Incident and Configuration Management Database.
Key Features:
User-initiated secure access sessions can be launched directly from ServiceNow
Automatic updates of ServiceNow records with details from Bomgar sessions
Secure access to a configuration item directly from a change request


8) OpsHub Integration Manager
Price: Paid
Compatible Versions: Helsinki, Geneva, Fuji
OpsHub Integration Manager (OIM) allows hassle-free integration of ServiceNow with over 40 Application Lifecycle Management (ALM) and DevOps tool like CA Agile, HPE ALM, Jenkins, Atlassian Jira and more.. You can synchronize all system and custom entities that extend Task and Knowledge entities of ServiceNow to any other ALM and DevOps tool.
Features:
Bi-directional sync with built-in conflict resolution
Web based UI and administration portal
History of all records
Automatic recovery
Cross system traceability
Manifold deployment options
Workflow customization


9) Skype4B Adapter
Price: Paid
Compatible Versions: Helsinki, Geneva, Fuji
The Skype for Business Adapter incorporates ServiceNow Incident, Request, User Management with Skype for Business (Sfb), Lync, or O365. It lets users create, update and review a service request or incident or request from Sfb (Both Chat and Voice).
Key Features:
Integration of Microsoft Skype for Business, O365S calls & IM with ServiceNow Incident, Request, User Management
Screen pop to ServiceNow agent
One-Click ServiceNow Incident or Request creation from Skype4B
Open existing ServiceNow Incident or Request from Skype4B
Save Microsoft Skype for Business, O365 chat history in ServiceNow ticket notes
Save Microsoft Skype for Business, O365Voice Call Recording URL in ServiceNow ticket notes
IVR Integration for voice callers
User presence indicator in the Service Desk


10) Rev-Trac Integration
Price: Paid
Compatible Versions: Fuji
The Rev-Trac Integration App is certified by ServiceNow. Rev-Trac ServiceNow Integration is also Certified for SAP NetWeaver on SAP HANA. Using these apps change requests can be initiated in either Rev-Trac or ServiceNow and syncs both ITSM and SAP technical changes. The changes are automatically updated as the change request advances. Changes are completely visible to all users as they progress from DEV to QAS to Productive systems.
Key Features:
Full control and visibility over all SAP changes
Automated bi-directional referencing of ITSM ticket data
Easy deployment and user adoption procedures
Out-of-the-box configurability, ready to design, implement and enforce change control processes from day one
Simplified parallel development (N and N+1) system landscape change control
Fully automated SAP transport migration and sequencing
ServiceNow has revolutionized automated servicing capabilities for enterprises and eradicated the dependencies of organizations from email and spreadsheets.
ProV has been alongside ServiceNow in the journey as a partner and can help you get the most out of your ServiceNow experience. To learn more about how ServiceNow Integrations, you can contact us here, or drop a mail at info@provintl.com.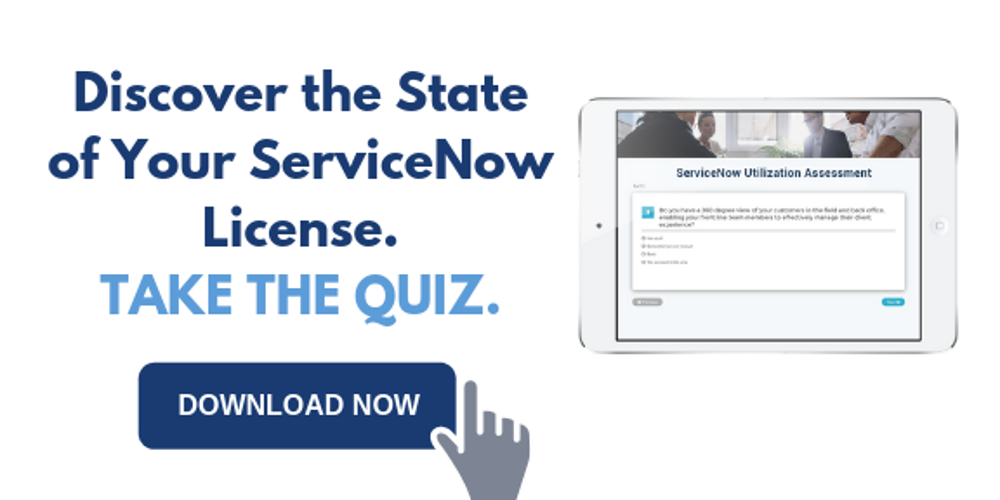 Share This Article