Have you started working with ServiceNow and enjoyed the multitude of benefits the platform provides? If not, you really should.
Let us help you change your mind in less than 5 minutes.
ServiceNow is a completely cloud-based, Software as a Service (SaaS) solution that streamlines and aligns all your internal processes without the hassle of having to purchase or maintain expensive infrastructure or additional software.
The ServiceNow Enterprise IT Service Model is based around Information Technology Infrastructure Library (ITIL) principles and provides a single system of record and business automation for IT service applications and processes. The ServiceNow ecosystem of modules gives you and your end-users a holistic view of services and resources. This allows you to better manage, allocate and prioritize resources and processes.
ServiceNow's modular components have allowed it to expand from IT Service Management into Application Development, Security, Customer Service, and HR Service Management owing to its simplicity of configuration for users. ServiceNow users do not require prior programming knowledge.
Here we list 5 ServiceNow features from its latest Istanbul edition that are sure to peak your interest.
1) Automated Testing Framework
The Automated Testing Framework (ATF) uses automated validation tests to let users fast track applications into production and negate risks for new apps while focusing on functionality. Automated testing removes the need for separate test data or the need to carry out time-consuming rollbacks. ATF uses tests that mirror user actions without any scripting by opening a form, setting and validating field values, or submitting a form. However, additional server-side scripting can also perform complicated operations using JavaScript if required.
2) Change Advisory Board Workbench
Change Advisory Board (CAB) Workbench is designed to help the CAB Manager in scheduling and planning via the automation of Change Advisory Board (CAB) meetings. You can easily keep track of the list of attendees for a CAB meeting or list out approvals from a single UI. The CAB Workbench completely eliminates any need for an additional calendar tool to schedule and organize meetings.
3) Application Portfolio Management (APM)
ServiceNow Application Portfolio Management can evaluate applications against each other using pre-defined metrics set by your company. This allows your IT to drive application rationalization, scrape old or duplicate application instances, and align them to a preferred architecture. The Application Portfolio Management capability can also be used with your CMDB and, combined with a dynamic dashboard and real-time notifications on critical application status, empowers your IT to efficiently track each app portfolio and sort the issue quickly.
4) Customer Relationship Management (CRM)
The updated Customer Service Portal has Account and Contact Management capabilities, along with Warranty and Contract Management, Case Management, Asset Management, and Knowledge Management capacities. The ServiceNow CRM provides features like anonymous chat and registration that are invaluable for B2C Companies. To gain access to the portal, you need to activate the Consumer Service Portal plugin.
5) ServiceNow Express
ServiceNow Express is a new offering from ServiceNow that allows customers access to third-party integrations certified by ServiceNow and its partners. ServiceNow Express allows one-click installations, complete with HI credentials, and out of the box (OOTB) configurations aligned with ITIL best practices. Non-production instance availability provides assurance release and configuration changes before production.
ProV is a global IT Consulting firm headquartered in the U.S. and has offices in 4 other locations spread across India, Philippines, Netherlands, and the UK. We are proud partners of ServiceNow.
ProV's best-of-breed implementation procedures help you retain and generate maximum value from your ServiceNow investment.
If you've already purchased ServiceNow but failed to get the desired benefits, let us know.
We will work with you to align the employee service experience with your business goals better. You can contact us here, or drop a mail at info@provintl.com.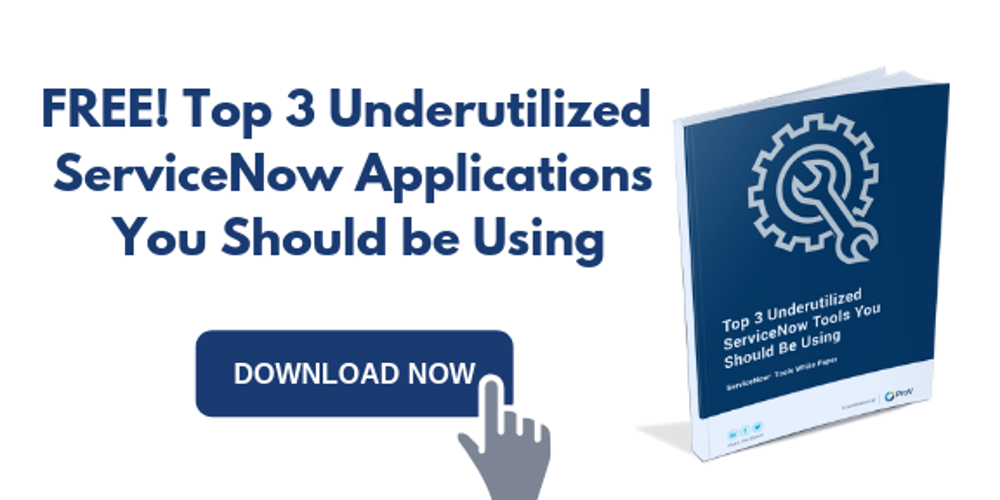 Share This Article