---
TAMPA, FL: ProV International Inc. is pleased to announce Saadi Tahmid as the new Practice Head for ServiceNow ITOM. ProV extends a warm welcome to Saadi, who brings with him over 11 years of experience in global IT operations, product management, and business process improvements. He also has over 5 years of experience in ServiceNow implementations, specializing in ITOM strategic planning.
---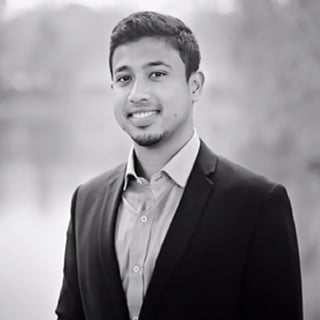 Having started his career as a Project Analyst at CBeyond Communications, Saadi quickly rose up the ranks to become Sr. Technical Project Manager and Product Architect (Enterprise Service Management) in a span of 6 years between 2008 and 2014. During that time, he managed projects pertaining to the launch of new Cbeyond products, including operational improvement initiatives throughout all phases of the project life cycle and developed project charters and business cases for strategic alliances. There, Saadi won multiple internal awards at the organization for excellence and implementation leadership such as of Cbeyond's Managed VMware platform, and attainment of the Cisco Master Services Provider Certification.
Then as a Senior Solutions Architect and Lead Business Consultant for Perficient Inc. he oversaw the successful deliveries of client strategic initiatives that ensured projects met the budget, schedule, and scope. He also looked over the implementation management of Tableau at an large home improvement chain and helped rollout home automation products for a major telecommunications company.
Next, as an Enterprise Application Support and Solutions Development Manager at Bright House Networks he conducted detailed vendor analysis and managed POC for an SAM/CMDB solution (BMC Remedy and ServiceNow), managed ServiceNow CMDB, Discovery, Change Management, Problem Management, and Service Mapping (aka. ServiceWatch) implementations, and successfully mapped over 30 business services.
Later, he joined Cognizant Technology Solutions in 2016, and was instrumental in implementing Cognizant's first Regional Delivery Center (RDC) for ITOM project delivery and aggressively grew its year-on-year ITOM revenue. There, he was responsible for business development, project delivery, and building ServiceNow ITOM practice competency and led implementation of ServiceNow engagements for various clients.
Speaking about his recent addition to the ProV ITOM service, he stated, "It is an interesting time for ITOM, and ServiceNow where it has been picking up market share in the recent past but is still a relatively new concept. ProV can utilize its expertise and improve client's operational processes by leveraging ServiceNow and serve them better."
His words align with ProV's expansion route into their growing ServiceNow business unit, that recently added ServiceNow stalwarts like Paola Arbour to its ranks in a bid to boost growth. By adding such high calibre resources to its ranks ProV International Inc. hopes to provide genuine quality and expertise for all its ServiceNow clients. Saadi concluded by saying, "I believe ProV as a company are in prime position to take advantage of this uprising, and by bringing in the correct resources, we can strategically place ProV as a preferred partner for ServiceNow ITOM, both in terms of sales, and implementations."
Saadi holds multiple BBA degrees, one specializing in Computer Information Systems, and the other in Finance, both from Georgia State University. He is also certified as a ServiceNow Administrator, an Implementation Specialist, a PMP, and a Cisco Certified Network Associate (CCNA). He is also certified in LEAN Six Sigma Green Belt, and ITIL v3 Foundations. Saadi is happily married to his loving wife of 5 years, and they both have a passion for travelling, having been to Japan, Paris, Italy, and Iceland.
---
About ProV
ProV International Inc. is a global IT services organization committed to providing high-end technologies to make the day-to-day of running a business easier and more cost-efficient. ProV solutions cover a combination of onsite and offshore models supported by multiple engagement offerings. ProV is headquartered in Tampa, Florida with offices in Europe, India, the Philippines, and South America. ProV has deep expertise in ERP, ServiceNow, IFS, Field Service Management (FSM), Business Intelligence (BI), Testing, and Infrastructure.
---
Share This Article