ProV would like to formally introduce its newest board member Steve Torres. We are proud to on board a person with over 20 years of experience with technology leadership.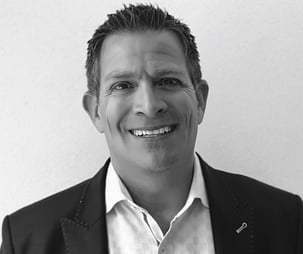 Steve Torres is an accomplished high tech executive with more than 20 years of technology leadership experience. His career has run the gamut fromsenior leadership positions at Fortune 250 technology companies specializing in manufacturing and distribution, to helping a mid-market entrepreneurial tech solutions provider increase its revenue ten-fold. As a leader, Steve has a unique way of combining his "Big Company" experience in strategy and operational excellence with his passion for leadership and entrepreneurial thinking. The result: powerful teams that deliver industry-leading results.
Steve is the former COO of Vology. He joined the company when it was in serious financial and operational distress and transformed it into one of the world's largest strategic technology solutions providers. Steve's business and entrepreneurial experience helped him grow Vology's revenues from $17M to more than $170M.
Prior to Vology, Steve held senior finance roles at Tech Data, a technology distributor and service provider, and Jabil Circuit, a global electronics solutions company. He also helped prepare Syniverse, a transaction processor for the world's largest mobile carriers and providers, for its IPO.
Steve currently serves on the board of directors for SunTrust Tampa Bay and ProV, and is a member of the Heart Ball Cabinet. Steve earned his B.S. in Accounting from the University of South Florida and his MBA from Regis University. Steve lives in Tampa and enjoys spending time with his wife Melissa and their daughter Sammi.
---
For addtional information on ProV's leadership, click the link below.

Share This Article