A configuration management database (CMDB) contains all of the relevant information regarding hardware and software components used by IT services. Having the most accurate CMDB relationships recorded in the database makes it easier to manage and configure assets and conduct a detailed service analysis of the network environment. The most fundamental structural unit of the management system is the configuration item (CI), which could represent anything from documents and plans to software and models.
The Pros
ServiceNow's CMDB is the main control point of every successful ITSM and/or ITOM implementation. The system is a great repository of structured and systematic organization of IT infrastructure assets like hosts, network devices, storage, and business applications, as well as configuration item (CI) records and their related attributes, relationships, and associated inter-dependencies.
Most mature CMDB implementations use a combination of artificial intelligence and historical machine learning capabilities to proactively predict possible adverse outcomes prior to their occurrence (predictive analytics).
All of this is possible due to the amount of raw data held in the CMDB repository and some well written, complex algorithms and programs that are used to explore such data in real time. The CMDB is used to support the ITSM and ITOM intelligent orchestration capabilities. For example, the ability to "eliminate service outages" using predictive models.
The Cons
Experience has shown that once you have a fully populated CMDB with all of the complex relationships and dependencies therein, it is almost a nightmare to delete any CI due to their associated dependencies and relationships.
The idea of first identifying each CI's relationships and dependencies slated for removal, then removing the relationships and multiple inter-dependencies prior to deleting the CI proper, can be a complete nightmare for any admin to deal with since it is a lengthy and complicated process. There is also no guarantee that new discoveries will not recreate the CI's and their relationships.
A discovery exclusion list should be planned out well in advance to reduce such a scenario from happening. It is also a huge task to deal with compliance items like prohibited security devices in regulated environments. For security reasons, not all CI attributes in a CMDB should be viewed by all due to the risks of unintended disclosure. However, in ServiceNow, you can implement role-based ACL's (RBAC) to limit who can view CI attributes in CMDB table (cmdb_ci) and its extensions as a best practice.
ProV International is a ServiceNow preferred implementation partner that uses the latest SAIF/SIM implementation approaches to build and mature your CMDB from scratch or perform configuration review of your existing CMDB installation and optimize it with best practices that can drive your ITSM and ITOM implementations going forward. For more information on how we can assist your organization to build an optimized CMDB, contact us today.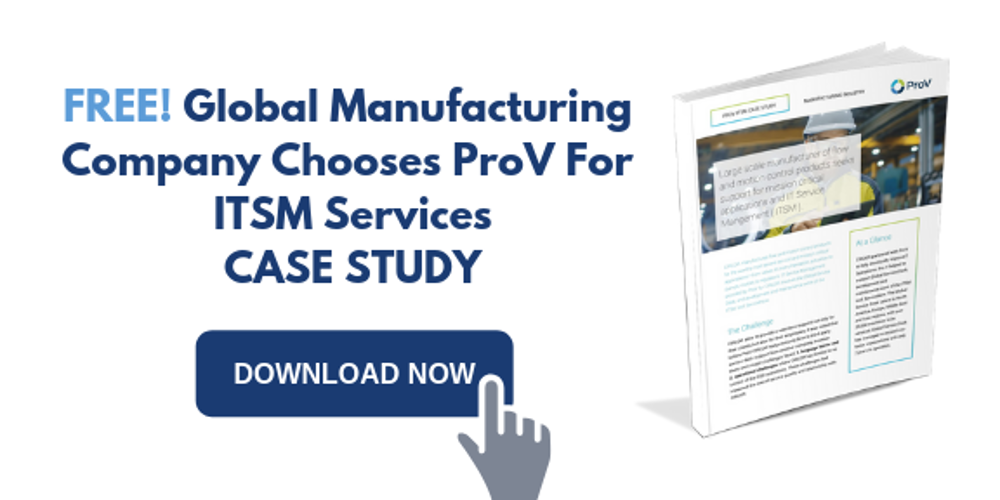 Share This Article