TAMPA, FL - ProV is pleased to introduce Paola Arbour as President of the ServiceNow Business Unit. Paola will be leading the global team of Sales and Delivery Professionals as a Certified Partner of ServiceNow implementing and supporting the Cloud Based Platform. Additionally, she will sit on the Board of Directors for ProV. With the development of our ServiceNow Practice area, Paola's expertise will ignite the progress we have made in our Practice and bring innovation to the development of our solutions.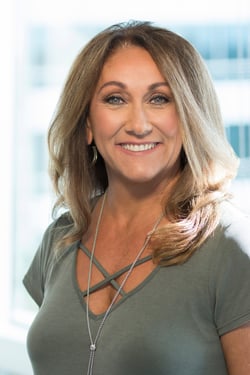 Previously, at ServiceNow, Paola led the professional services delivery organization of over 400 team members in Global Practices, Sales Bid Desk, resource, process management and geographic customer delivery teams. The
Global Delivery team was focused on the build and deploy functions of the entire ServiceNow suite of products and related consultative and implementation services operating in APJ, EMEA and the Americas. KPIs focused on CSAT, Financial Performance and Talent Management. Team competencies include technical and business process consulting, solution and enterprise architecture for pre-sales support, customer delivery and engagement management and resource management.
"We're thrilled to have Paola join us as the leader of our ServiceNow Practice," states Ajit Nair, CEO. "She's going to take the strategy and growth that we've built in ServiceNow and allow us to expand our solution and reach new heights with our strategic partnership. She is truly going to allow us to continue through the transformation into one of the most trusted partners of ServiceNow."
"I've got a passion for building quality delivery teams and serving customers," states Paola. "I fell in love with the ServiceNow platform, and I am committed to developing the capabilities here at ProV while serving our global customers with unmatched quality and professional services. I'm excited to have joined the ProV team."
Paola holds a Bachelor's degree in Telecommunications from Michigan State University and has completed executive programs with Columbia University and the London Business School. Maintaining active involvement in the local community, Paola is a board member for CACCC (Children's Advocacy Center of Collin County), and active in CIO industry forums and Women in Technology and several external diversity forums such as Anita Borg Institute, Dallas Women's Federation, Catalyst and Pride. Paola resides in Dallas, Texas and has three grown children.
About ProV
ProV International Inc. is a global IT services organization committed to providing high-end technologies to make the day-to-day of running a business easier and more cost-efficient. ProV solutions cover a combination of onsite and offshore models supported by multiple engagement offerings. ProV is headquartered in Tampa, Florida with offices in Europe, India, the Philippines, and South America. ProV has deep expertise in ERP, Field Service Management (FSM), Business Intelligence (BI), Testing, and Infrastructure.