On your business floor, IT infrastructure is often hard to manage and costly to maintain. Riddled with manual processes, non-existent or unenforced standards, you may frequently find yourself not having the tools, resources, time, or energy to evaluate the overall health of your IT applications and services.
Regardless of how expensive your machines are or how slim you think their chances of breaking down are, it is undeniable that your company risks incurring downtime and regular losses without proper ITOM.
According to Forsythe FOCUS magazine, North American companies lose an estimated $26 billion (USD) in revenue every year from elongated downtime and system outages. While many businesses deal with IT infrastructure issues on an ad-hoc basis, it is far from the ideal solution.
Opting for a break-fix methodology for ITOM is akin to opting for a band-aid to treat a broken leg. Not only will your desktop and server management costs spiral out of control, but you will forever remain in a reactive mode and can only tend to security threats after the threats have penetrated your systems. You are also likely to lose out on time and money while deploying software or upgrading patches.
Managed Service Providers (MSPs) can lessen your burden with ITOM services, that will allow you the time and freedom to focus on your core processes while they deal with the rest.
A fresh survey by Frost & Sullivan found that 80% of companies in the U.S. are gearing up to increase their usage of cloud managed services in 2017. Are you part of that 80%? Read more about what Managed IT Services trends are to follow this year and make your choice!
Managed ITOM solutions provide you with the competitive edge in your IT endeavours that boosts your business performance. ITOM providers can help you develop standards and policies, negate threats by creating a security plan spread across your organization, implement ITIL best practices, provide operational guidance, and much more.
ProV, a global IT services provider and a long-time partner of ServiceNow, delivers robust managed ITOM ServiceNow processes and standards to streamline your business. Looking for a competent ITOM provider? It's important to know what to look for. Using our extensive expertise of deploying successful managed ITOM solutions worldwide, we have compiled a list of what makes a rockstar ITOM provider. If you've already purchased a ServiceNow license but failed to get the desired benefits, let us know at info@provintl.com and we will unlock the potential you've been missing.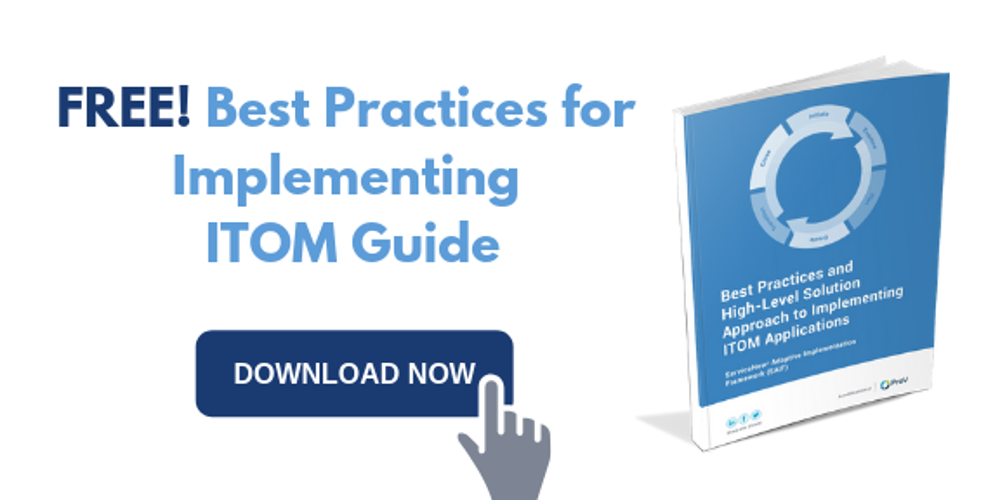 Share This Article