Whenever an organization embarks on an IT service management (ITSM) implementation, various challenges arise. Sometimes, well intended ITIL initiatives also fail to match expectations, and initial assessments. These situations can be avoided by a successful implementation that bridges gap through a technology roadmap that aligns with your business strategy. With that in mind, here we list 10 important keys to ITSM implementation success.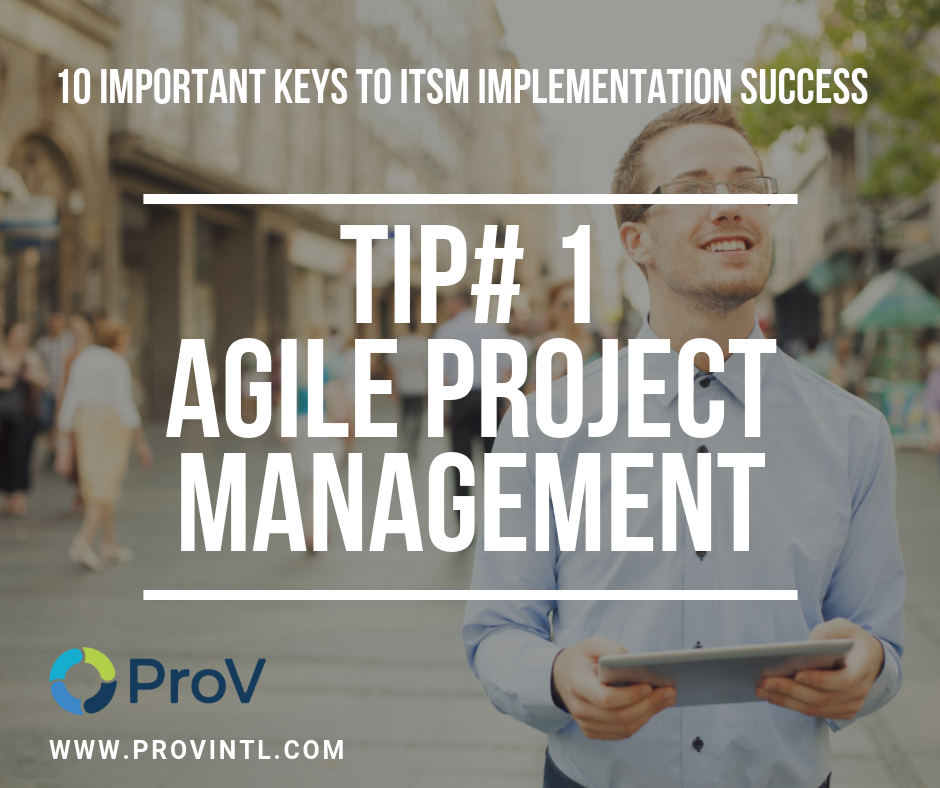 1) Agile Project Management
Project management plays a key role in the membership and effectiveness of projects. Planning for a full project lifecycle allows you to effectively allocate practices, resources and controls.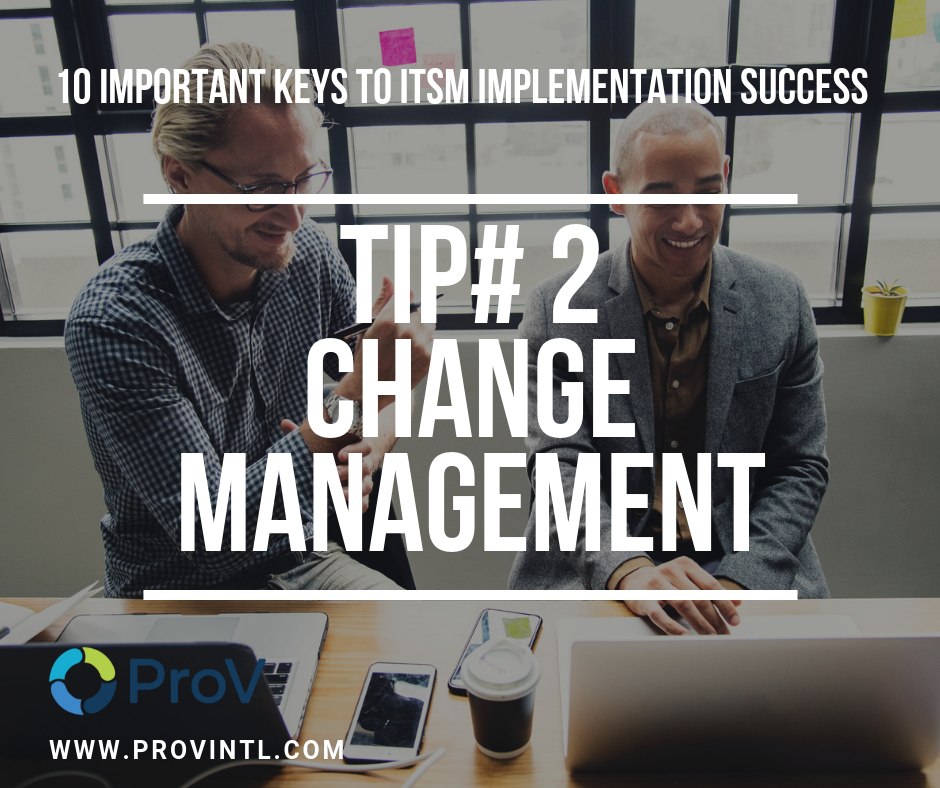 2) Change Management
You should include all key internal stakeholders like boardroom members, or external stakeholders like customers and communicate effectively the changes that will be taking place. Identifying and assessing risks to day-to-day work environments can help you better manage it.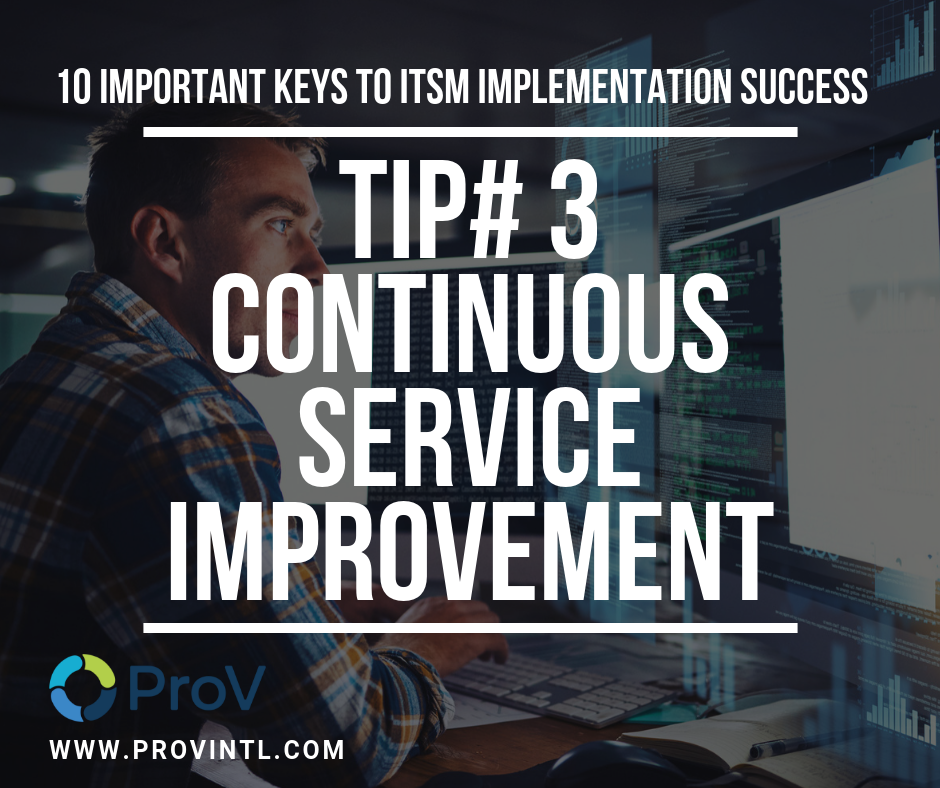 3) Continuous Service Improvement
Continuous service improvement refers to defining a set of consistent, effective measurement frameworks to ensure business goals are being met, and tweaking where necessary to get optimum results.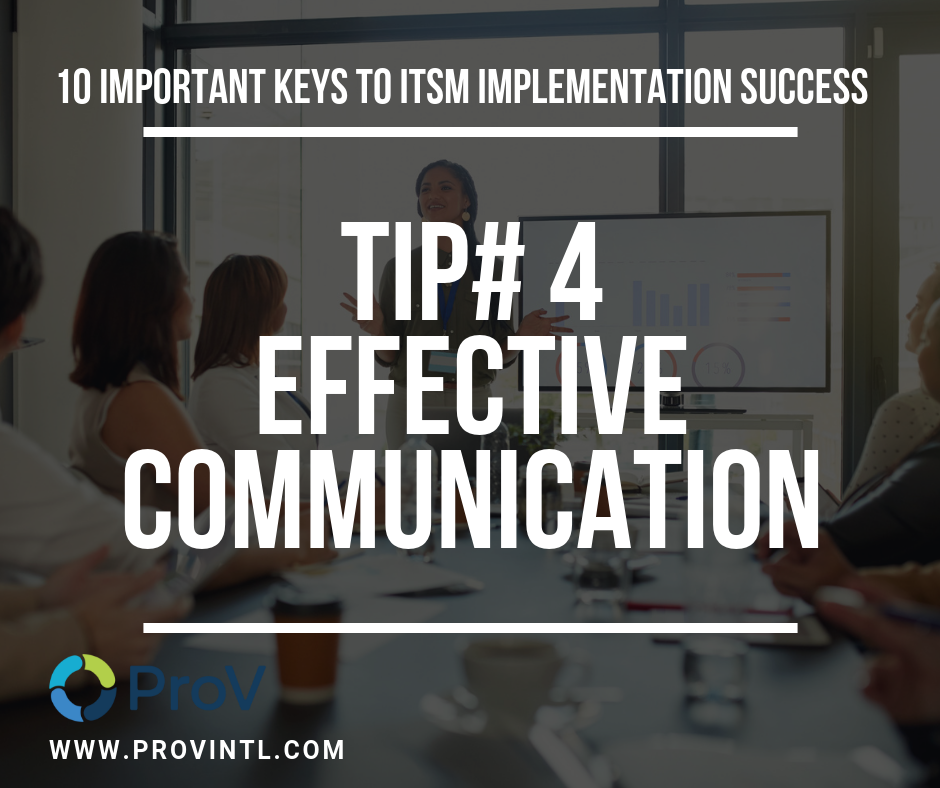 4) Effective Communication
Having a clear vision is key to effectively communicate your future undertakings. Be prepared to explain the changes that will be taking place, why they are taking place, and what are the overall objectives you hope to achieve when completed.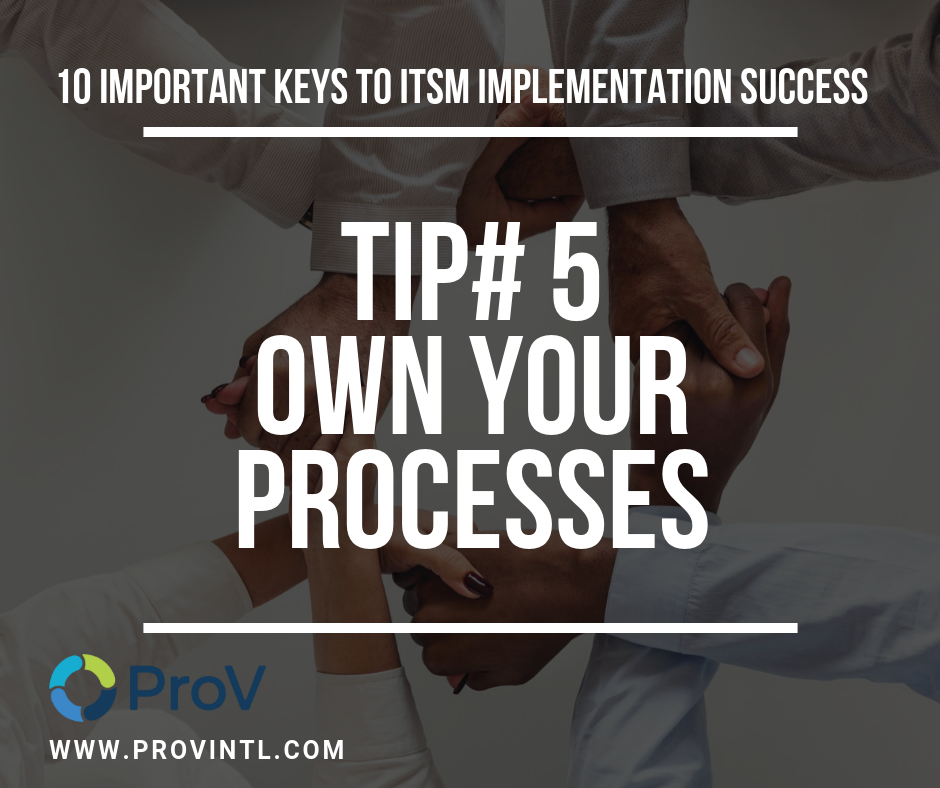 5) Own Your Processes
ITSM implementation can be a long a cumbersome process. Building effective teams with members having key skills and delegating the workload, allowing them to own processes can help you design, build, and deploy tasks.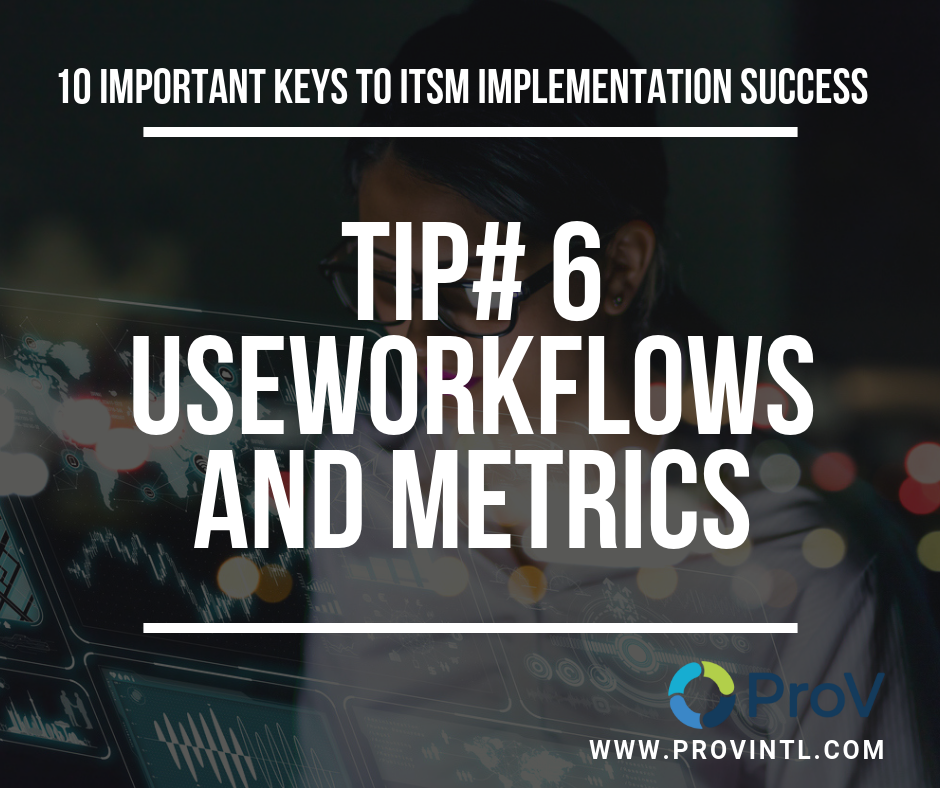 6) Workflows and Metrics
Defined enterprise policies, high-level workflows, need to be documented for establishing accountability and responsibility. Using 'top-of-the-line' technologies like machine learning (ML) and AI, ITSM tools can give you access to more data than ever before. Forming key performance indicators (KPIs) and critical success factors, will help you periodically assess and improve on policy goals and objectives.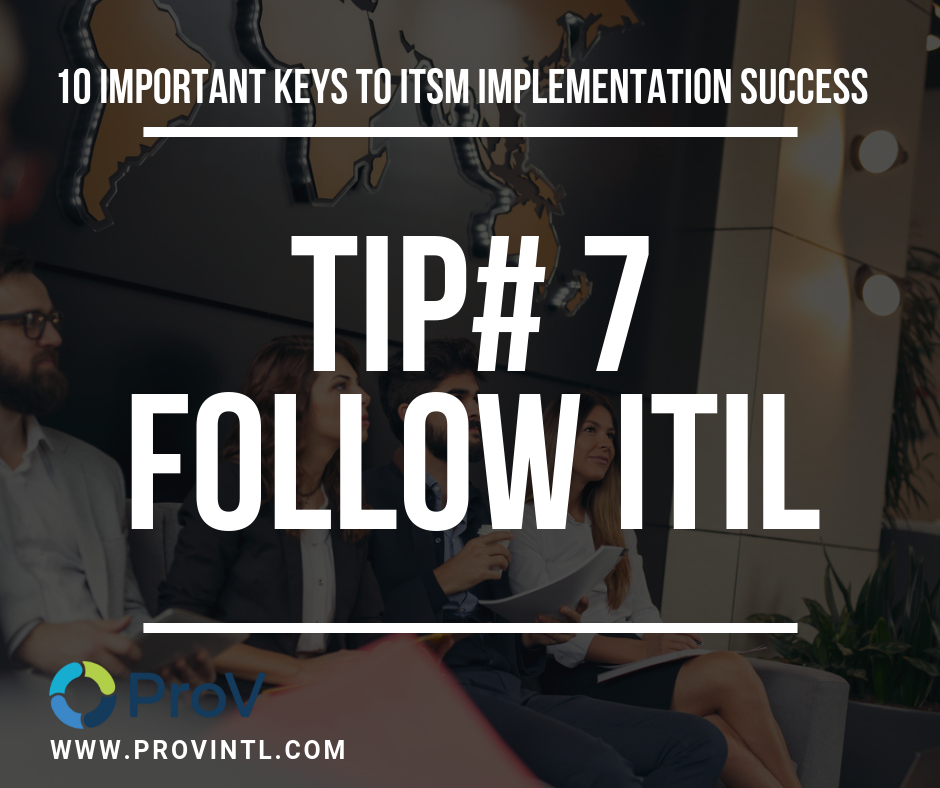 7) Follow ITIL
The ITIL (Information Technology Infrastructure Library) is an international best practice standard in IT service management (ITSM). ITIL's universal framework is designed to improve efficiency across your complete service delivery lifecycle. By following ITIL best practices you can easily rollout ITSM solutions that meet all your IT compliance and security needs.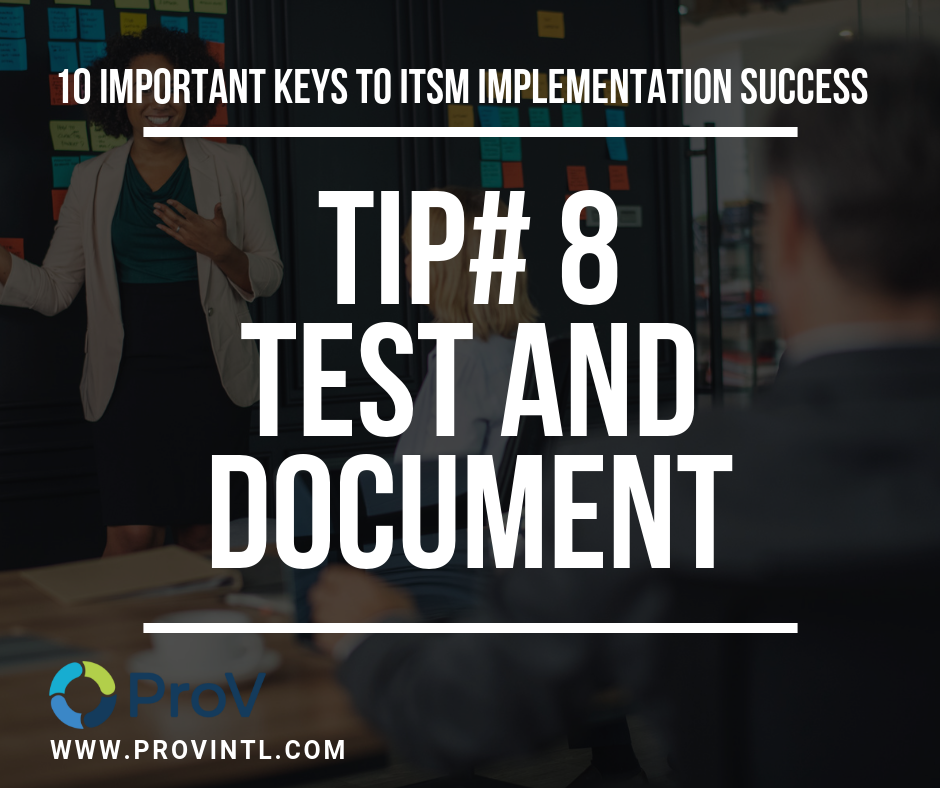 8) Testing and Configuration
Configuring your ITSM solution in parallel with proper testing and documentation, will help you keep things in order. Disparate development and roll-out can elongate testing times, and hinder policy designs.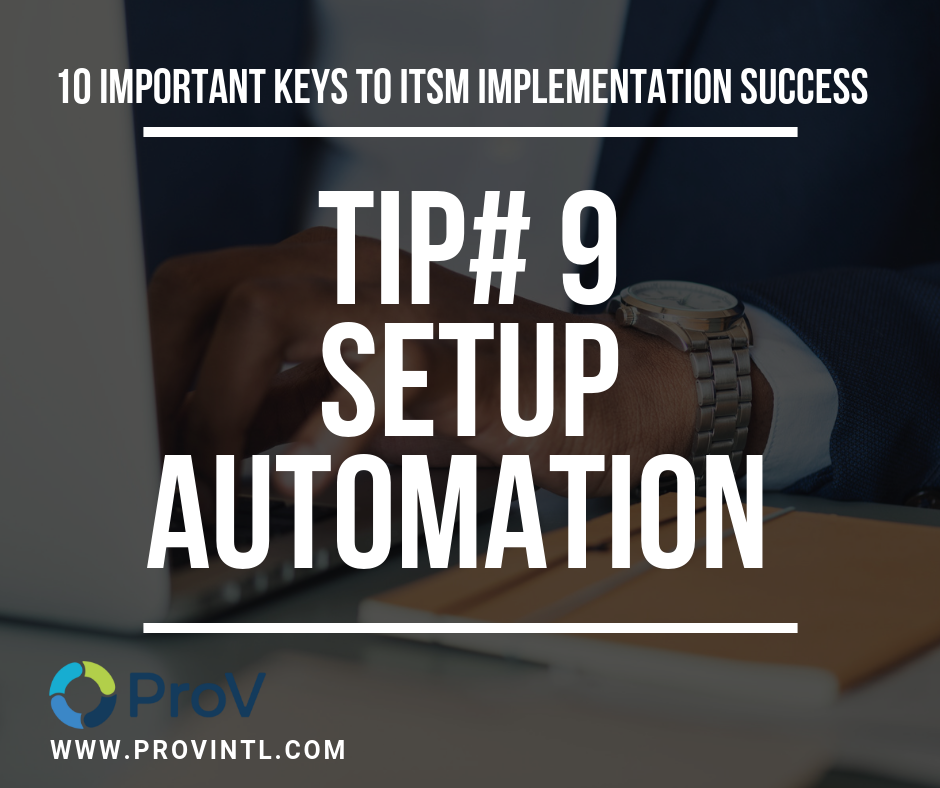 9) Automation Equals Great Service Experience
Machine learning and artificial intelligence powered automation helps you provide consistently good service. Automation helps you have the best resolution times.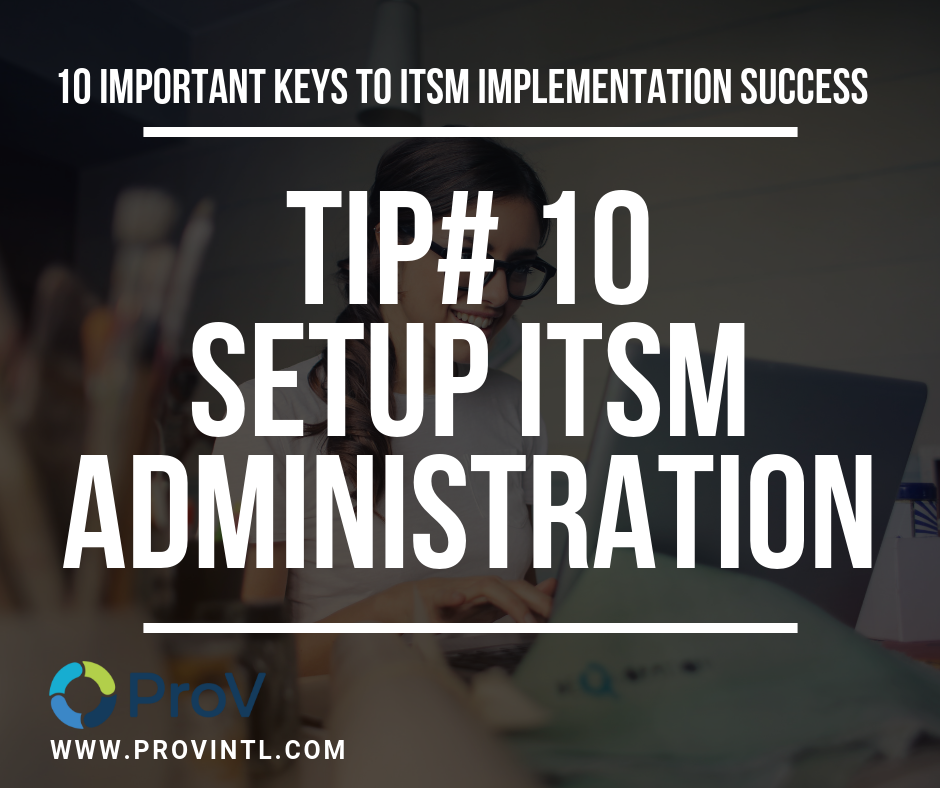 10) ITSM Administration
So, you've invested in an ITSM tool, bought its license and implemented it. Your job doesn't end there. To ensure you get the maximum possible ROI on your software investment, you now need to ensure continual service improvement with proper administration in place.
To learn more about how to ensure your ITSM implementation success services, download our FREE Checklist For ITSM Implementation Success. If you're looking to invest in a new ITSM solution, why not partner with a managed service provider?
MSPs like ProV can help you set up clear goals and an idea of how to measure your success. ProV International Inc., are a premier global MSP and preferred partners of ServiceNow ITSM products. We provide dedicated services for incident, problem, change, release, asset, and knowledge management, and more that ensures your smooth implementation and highest adoption rates. To know more about our services, drop a comment below or contact us today. 
Share This Article