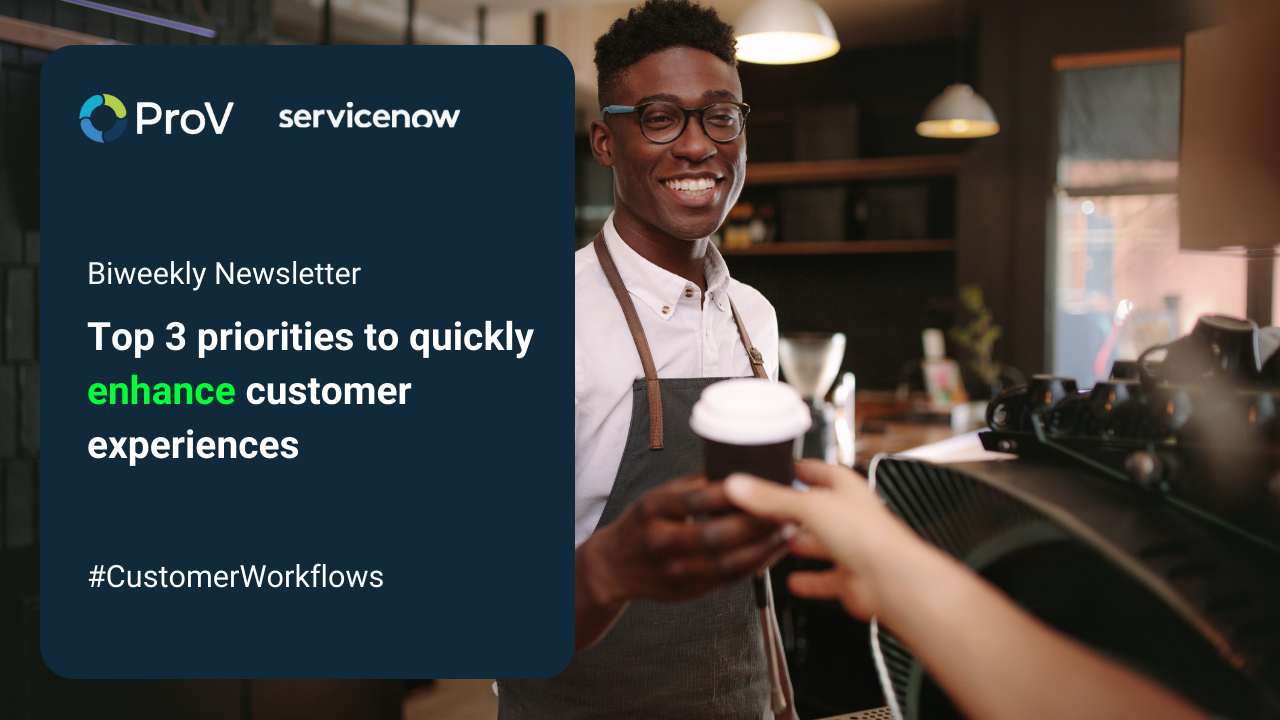 The retail, banking, telecom, and tech sectors have been trying to prove their love of customer experience (CX) for years. But the COVID-19 pandemic has underscored the need to elevate those vital customer relationships.
German shoemaker Adidas is a case in point. In November 2020, it reported strong quarter-over-quarter performance. CEO Kasper Rørsted told Seeking Alpha that a great deal of the company's success stemmed from using digital channels to woo people into enrolling in its membership program, which had tripled from 50 million to 150 million during the prior 12 months. Members shop more and spend more on each transaction, resulting in a lifetime value 2.5 times greater than non-members.
[Ready to enhance customer experience? Read IDC's Spotlight, sponsored by ServiceNow.]
Digital has changed the CX tune
The COVID-19 pandemic has turbocharged the migration from physical to digital channels. And expectations are high. The "app for everything" mentality is rampant. If one app—or product or service—doesn't work, we can easily switch to another.
The pressure is on for customer success leaders to set priorities that turn things up to 11. According to an IDC-ServiceNow survey conducted in Europe in late 2020, these are the top three priorities for customer leaders:
1. Workflow optimization
Customer experience and engagement are like a streaming channel with hundreds of songs on shuffle play united by a theme. At a basic level, customer success leaders must ensure digital touchpoints (websites, self-service portals, apps, etc.) are consistent with each other and with traditional ones, such as contact centers, products, and physical locations.
UK-based Cheshire Datasystems Ltd. (CDL) is a tech supplier to the insurance industry. CDL deployed workflow automation tools to streamline its customer service desk. Customer requests that once took hours to resolve now take minutes. Calls and emails to service staff plunged by 50%, and service-level agreement achievements soared to 97%.
2. Digital trust and security
According to a 2020 survey by IDC, approximately two-thirds of European enterprises have implemented trust programs.1 Of those, only about a third say a program goal is to establish trust agreements with partners. And just 28% say a goal is to help improve perception of the enterprise.
This suggests a missed opportunity to burnish brands. Security must always be a priority to ensure regulatory compliance, but a brand's commitment to trust is a song that needs to be in heavy rotation. The more it's played, the more loyal customers and partners are likely to be.
Trust and privacy must also include efficient data exchange and respect for customer preferences. It's about timing offers and promotions for when they'll be welcome and soliciting customer feedback proactively.
3. Business model innovation
Once you've had a smooth digital experience, it's hard to tolerate old-school, analog processes. For example, we can hail rides using apps that allow us to choose a vehicle type and track our driver's progress to the pickup point. The app provides the expected drive time, fee, and driver ratings. After that experience, going back to hailing cabs by hand and paying in cash would feel like playing music on an eight-track cassette.
Similarly, during the pandemic, many restaurants have shifted to a pickup and delivery model, leveraging Uber-like ordering apps that integrate with point-of-sale systems—and sometimes inventory management systems. While we all look forward to dining in physical restaurants when health conditions permit, these new apps have permanently changed how we order takeout.
B2C manufacturers are also creating digital customer experiences. Well before the pandemic, French skin care and cosmetics manufacturer L'Oréal had been laying the groundwork for engaging customers online.
In addition to optimizing its own sites, L'Oréal solidified relationships with partner sites. This included getting them to use the AI-powered ModiFace, an application that allows customers to try on makeup virtually. Though sales through shops and to professionals suffered in 2020, the company saw its e-commerce revenue soar by 64% year over year in the first half of the year.
Cross-functional composition
Customer success comes from harmonizing experiences across the organization. For that reason, customer success officers need to break out of their functional silos in sales and marketing. Siloed performance metrics won't cut it either. If you want your work to resonate across the enterprise, you need to blend traditional front-office metrics with technology, operations, and finance metrics.
Every function has its part to play. The CIO needs to be a partner to link in the right systems. The human resources department is critical to drive employee experiences that foster exceptional service. Operations can automate and optimize supply chains to simplify ordering, delivery, invoicing, and payments. And so forth.
The good news: Implementing customer-centric solutions often sparks discussions about technical, data, and operational silos that eventually contribute to their elimination. This paves the way for everyone to play to the same customer-focused beat.
Find out how ProV and ServiceNow are helping companies are making customer journeys richer, more compelling.
Share This Article