Most organizations hope to build an efficient IT operating environment, through the services they offer, increasing their customer base, improving delivery impacts, negating security threats, and a host of other features. However, many organizations fail to provide their employees with the necessary information required to solve issues faster, answer queries, or improve customer success.
IT plays a major role in a variety of business functions, but if all of this information isn't centralized, or easy to report, your IT strategy may fail. Technology is reshaping the way CIOs do business. IT Service Management (ITSM) refers to a variety of activities, policies, structured processes and supporting procedures. These help in designing, planning, delivering, operating, and controlling IT services for better customer-oriented results.
The Various Kinds of Benefits of ITSM Include
Benefits of ITSM for IT Departments
* Better IT efficiency.
* Higher productivity.
* Repeatable and scalable best-practices.
* Increased regulatory compliance.
* Better availability and visibility.
Benefits of ITSM for the Business
* Increased IT efficiency and productivity.
* Better suited IT services.
* Reducing the business impact of incidents/ failures.
* Increased business agility.
Things To Do To Improve Your ITSM
By gaining a better understanding of ITIL, you can approach your ITSM plan with the aim of improving it by doing the following:
1) Identify and Convince All Major Stakeholders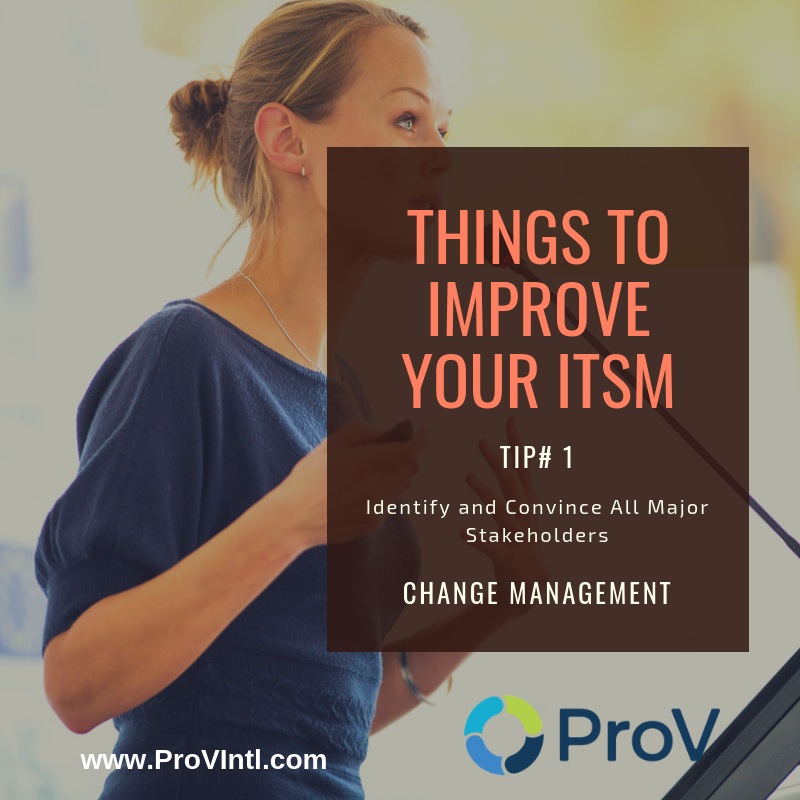 Change management is typically a major barrier for a lot of stakeholders. If all of your major stakeholders are convinced by your plan, you increase your chances for success.
2) Identify Tools and Data Sources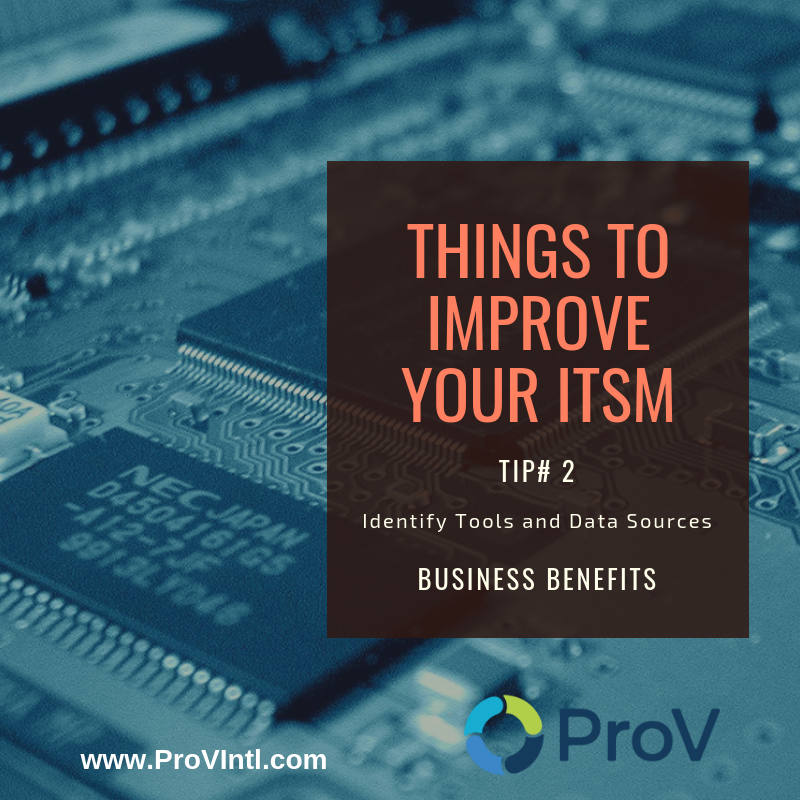 Agree on what tools or databases will benefit your business.
3) Recognize Methodologies and Frameworks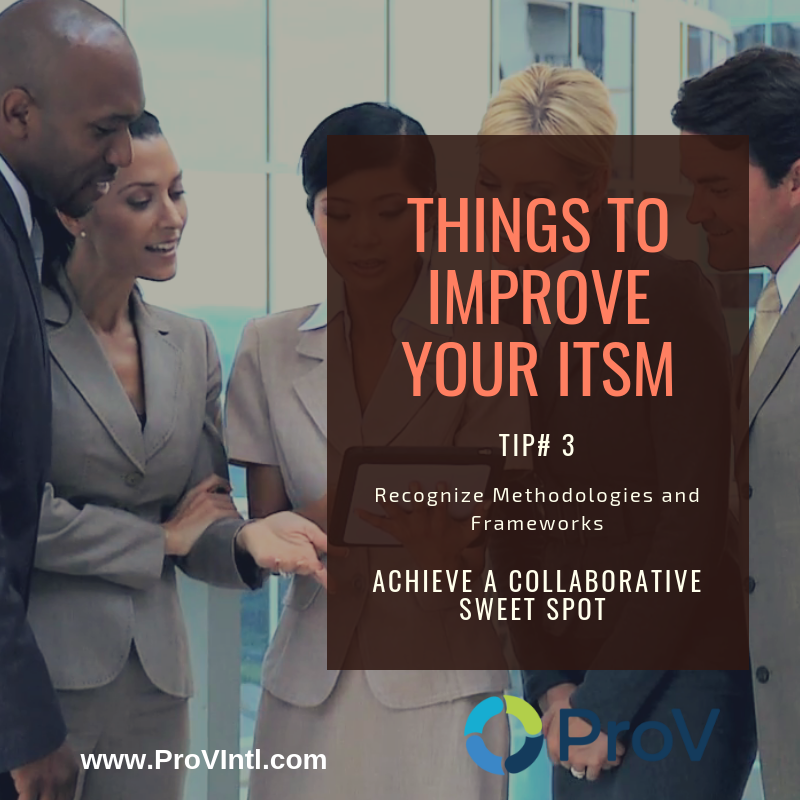 You have to identify what frameworks and methodologies are in use, and how you can achieve a collaborative middle ground.
4) Evaluate Your ITIL Maturity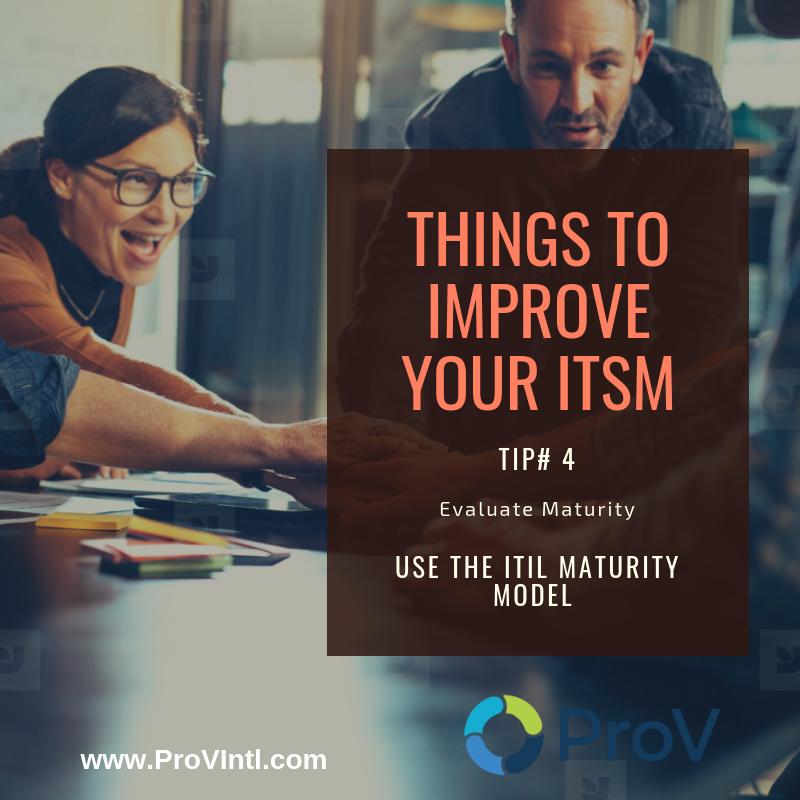 Identify what level of ITIL maturity you belong to and what should be your next step.
5) Measure Your Progress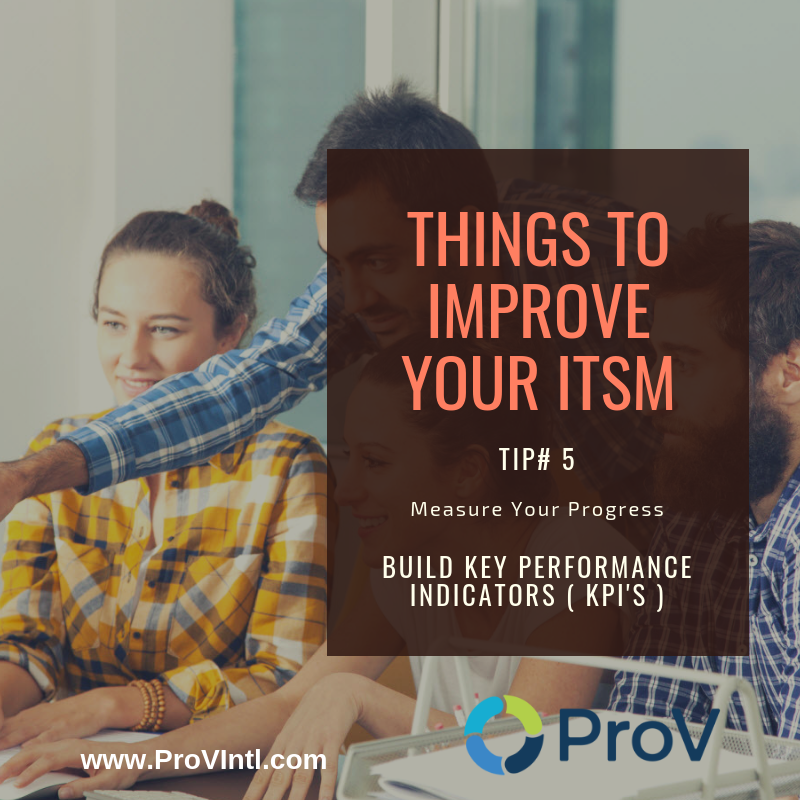 Learn about what you're measuring, build Key Performance Indicators, and provide value.
The ProV and ServiceNow Advantage
The ServiceNow ITSM experience boosts your business by:
* Elevating The Service Experience: It helps you automate common support requests with the help of virtual agents, so that you can consistently provide great service experiences.
* Improving IT Productivity: It leverages Machine Learning (ML) for the automation of routine tasks that effectively increase employee and agent productivity.
* Achieving New Insights: It gives access to full visibility and built-in dashboards and analytics providing real-time, actionable data to continually improve services.
* Consolidating IT Services: Using in-built best practices modules help you swiftly consolidate your inefficient tools.
ProV International Inc. is a premier global Managed Service Provider (MSP) and a preferred ServiceNow partner. We help you set up clear goals and measure your success. We provide dedicated services for:
* Incident Management
* Problem Management
* Change Management
* Release Management
* Asset Management
* Knowledge Management, etc.
To learn how ProV has helped digitally transform organizations like yours DOWNLOAD OUR FREE ITOM Best Practices Solution Guide To know more about our services, drop a comment below or  contact us today. 
Share This Article