FOR IMMEDIATE RELEASE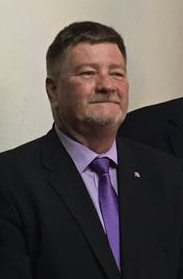 Tampa, FL, December 28, 2018 – ProV International Inc., a leading organization in the business process consulting industry have recently launched strategic initiatives to accelerate and expand their international business to Africa. This will include major updates to their offerings and the continued expansion of its international sales force. ProV is a global sales organization who deeply supports their customers and their growing technology requirements.
ProV has committed to opening an office in South Africa, due to its it's immense potential and promising emerging markets. With their proven track record and long standing partnerships, they've recently invested in new hires. These employees can communicate and deliver value in many languages, including German, French, Spanish and Portuguese.
ProV's full range of technology support services are now available across 6 international markets and will operate locally. In the past year, ProV has hired several new executive roles.
It is with great pleasure that they announce, Gawie van der Merve has joined ProV as the MD for the Africa region. Gawie brings a wealth of ERP expertise and years of technology experience. Working in the consulting industry for many years, Gawie understands and supports the company's growth strategy.
Gawie brings with him a wealth of ERP expertise and experience, he has been the MD of IFS South Africa and the rest of Africa for the last 11 years. He has worked in the manufacturing and SCM industry, was employed by QAD as a consulting manager in SA. He commenced his career with IFS SA in 2002 as a consulting manager responsible for implementations in South Africa and rest of Africa.
"ProV Africa will market, sell and deliver services of ProV and IFS products that will enable large and mid-size organizations in the region to improve the efficiency of their operations and thus increase their competitive position in the market with cost effective solutions. " says Gawie. ProV's clients and stakeholders now have access to in-country experts to help deliver implementations, strategic consulting and managed services solutions that accelerate their business.
About ProV International. Inc
ProV International, a global consulting firm that specializes in streamlining business operation processes, increasing service quality and keeping the workplace productivity high. We promise to reduce your administrative complexity. We provide digitally enabled workforce solutions that reduce cost & risk of critical shared services such as: Customer Service, HR, IT Field Services. Visit us online at www.ProVIntl.com
Share This Article