Transcending the success of Knowledge16, that marked the 10-year anniversary of the event in May of last year, the ServiceNow experience is set to write another glorious chapter with Knowledge17. The Knowledge17 Conference is set to lure service management experts from around the world to Orlando, Florida from May 7-11.
Knowledge16 in Numbers
2016 witnessed a record number of clients, partners and friends flock to fabulous Las Vegas and soak up the knowledge, networking and camaraderie.
Frank Slootman, President & CEO, ServiceNow opened Knowledge16 amidst a roaring record-breaking crowd of 12,000+ people. The "conference within the conference" CreatorCon attracted more than 2,000 signups and hosted 51 sessions. Knowledge16 also had 210 breakout sessions, along with 130 lab sessions, aptly demonstrating Slootman's phrase "Knowledge is about knowledge" at the inauguration.
Key Takeaways from Knowledge16
Before we delve into the agenda for this year, let's take a quick stroll down memory lane to last year's event:
Enterprise Service Management: Amongst the hundreds of breakout sessions, overseeing case studies, labs and keynotes, the one overriding theme of Knowledge16 was the Enterprise Service Management (ESM) Revolution. ServiceNow alluded to moving IT services beyond the realm of only IT and embrace service management with a comprehensive approach evenly spread through the organization.


Mobility: One key takeaway from many breakouts session was that ServiceNow will focus heavily on the cross-platform availability of services across multiple devices. This aims to further boost the creation of engaging applications that are user-friendly, have seamless information access and productivity collaboration.


Security: As one of the keynotes described, the industry average of spotting a breach and containing it remaining at 275 days was simply not acceptable in IT. ServiceNow promised robust security measures within its platform to help organizations identify and resolve security threats with a much faster turnaround time.


Agile But Not Over-Customized: Many enterprises at Knowledge16 shared their experiences of falling victim to "over-customizing" their suite too fast. While its Agile methodology model leverages its unparalleled flexibility, ServiceNow was quick to address the importance of the human factor and a governance model.


The Scene for Knowledge17
The ServiceNow annual conference for the year 2017, is all set to be hosted by the OC Convention Center in Orlando, Florida. The event is scheduled from May 7-11, 2017. Here's a taste of what to expect at the event:
1) CreatorCon
CreatorCon has been advertised by ServiceNow as "the place to be" for developers and architects working with ServiceNow. This mini "conference within the conference" highlights a Developer Hub that explores the latest platform features, IoT integrations and has a HackZone. With HackLabs, you can have hands-on training and exposure from experts.
You can also stimulate your creative urges by participating in the CreatorCon Challenge Showcase. This event will allow you to join a team and build an app you can show off. If you're up for the eight hours of hacking, creating and fighting off competition, all the while having fun; amazing prizes and glory await you at the end.
ServiceNow is set to unveil new Beta experiences this year with tools like the Dedicated Architect Track, Unconference, and Developer Theater. CreatorCon also offers you the opportunity to get certified as a ServiceNow developer on-spot by taking a certification exam.
2) Jam-Packed Card
Following up the success of the previous year, Knowledge17 is set to host 200+ breakout sessions peppered through the 4-day schedule. Attendees can also be a part of 120+ hands-on lab sessions staffed with one designated "guru" per 20 attendees for an optimum learning experience. Attendees will also be treated to pre-conference training programs on diversified topics ranging from leadership to technical subjects. You can get a sneak-peak of the latest groundbreaking solutions at the ExpoNow Exhibition Hall. You can also get post-conference access to all the Knowledge17 content if you wished.
3) Grow Your Network
The Knowledge events provide a rare mingling of diverse cultures, personalities and partners from all over the ServiceNow ecosystem. You can spend time swapping stories with fellow service professionals and network with thousands of luminaries, thought leaders and visionaries from around the world. In addition, you can expect to see 160+ sponsors and exhibitors flaunt innovative functionalities of ServiceNow. You can also have a one-on-one interaction with ServiceNow experts, and find multiple speaking opportunities for innovators.
4) Let Loose
Knowledge is not just about flexing your entrepreneurship muscles or expanding your contact list. You will also get plenty of opportunities to let loose and relax. You can kick things off right with the Go‑Live! Kick‑Off Party and continue to mix and mingle at the daily gatherings. Don't leave before the Knowledge17 Wrap-up Party either, it's sure to be a blast!
ProV is an IT Services firm based out of Tampa, Florida. We provide IT implementation services, support services and maintenance activities across multiple industries and verticals. We enable our clients to focus on developing their core business by providing an unmatched dedication to enhance customer experience. You can read more about our various ServiceNow offerings here.
ProV has long been a partner of ServiceNow and is excited to announce that we have joined forces as a sponsor for Knowledge17. We plan to make our booth approachable, informative and of course, fun for all the attendees.
Be sure to schedule a meeting or pay us a visit, and we will make it worth your while. See you there!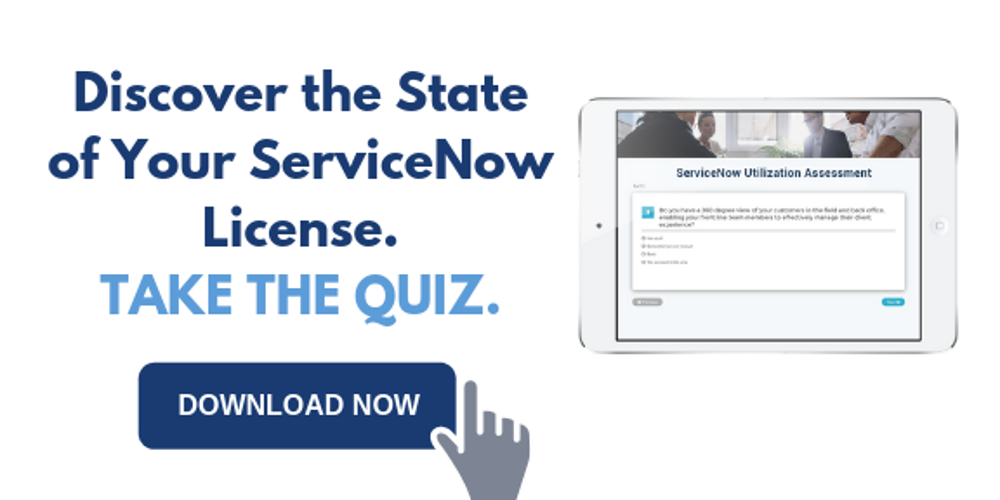 Share This Article