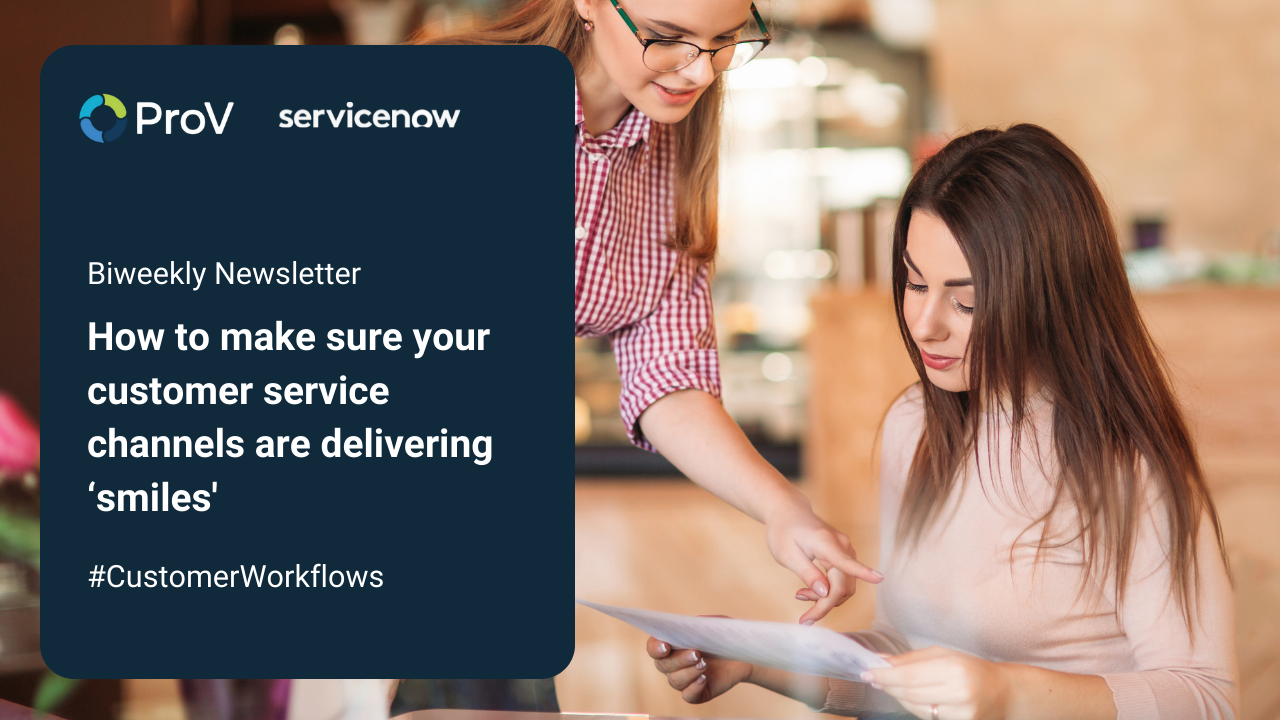 One of the first things a voice-over acting coach tells their class is that people can hear your face. Studies back that up, even pointing out that we all have "smile sense"—being able to tell if a speaker on the phone or radio is happy.
The same applies to customer service. Customers can tell if the agents they speak with are happy.
Focus on people
Many customer service agents are unhappy in their jobs. A 2021 McKinsey article reported 40% of employees overall are somewhat likely to leave their jobs in the next three to six months. Large call centers have always experienced high churn rates, but this exodus now includes the significantly experienced, well-respected "customer champions" you could count on year after year.
Although self-service and self-help continue to be a key focus of innovation for customer service organizations, the people aspect must stay at the forefront. Obviously, your customer-facing agents must be supported. That also means supporting the diligent workers keeping vital information moving between front, middle, and back offices.
Empower consistent and meaningful service
The McKinsey findings showed that while some areas such as feeling "valued by manager" require people actions, others such as "unmanageable workload" and feeling "engaged by work" are directly associated with the tools and systems employees use to help them succeed.
Technology that creates logical and sane pathways between operations and people-to-people engagements can help agents stay one step ahead and wow their customers. Those same pathways can be used to power automation and artificial intelligence (AI) to better assign tickets to the right experts while freeing them from mind-numbing repetitive tasks.
Keep the smiles real
Vodafone's agents have superpowers with a 360-degree view of customers. Agents "have one application that helps them provide excellent customer service," says the company's former head of digital experience.
Blackhawk Network gives employees a voice in driving change. "Our frontline agents are heroes. They're the ones dealing with the end consumer on a day-in, day-out basis," says the company's senior director of customer service. "The amount of recognition they receive when their idea goes all the way from planning to a product…creates a huge sense of engagement with the company."
The city of Santa Monica returns precious time to its workers. Serving citizens through digital means has saved more than 140,000 hours of staff time in the past 2.5 years.
With ServiceNow, employees are empowered to deliver seamless experiences. They're more productive, able to focus on what matters without getting mired in the routine and mundane. And they're happier, which enables them to serve customers better.
Customers, in turn, are more loyal, and the company sees significant improvement to its bottom line.
Find out how ProV and ServiceNow are helping companies are making customer journeys richer, more compelling.
Share This Article