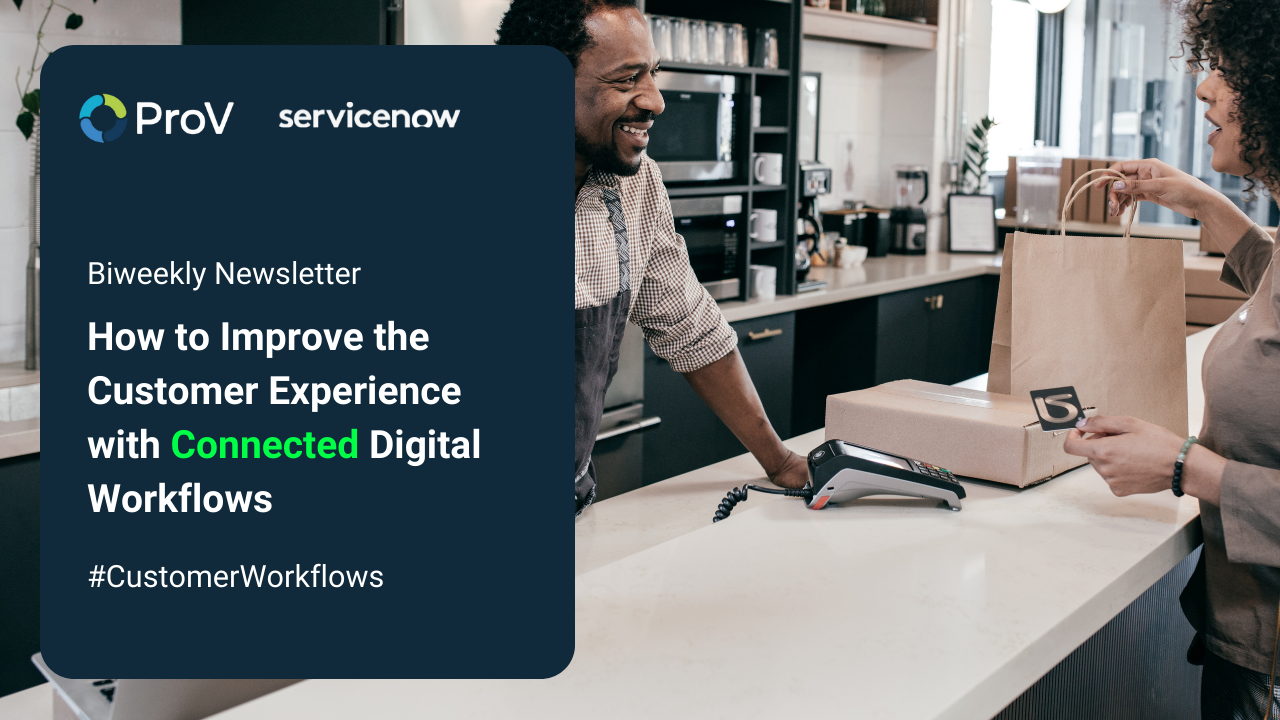 The success of any organization, brand, product, or service hinges on customer sentiment. Positive customer experience leads to positive feelings. To deliver the best experience for every customer at scale, companies must address needs quickly, transparently, and proactively. That starts by connecting customer engagement, operations, data, people, and processes in a single system of action.
With ServiceNow, customer issues and requests are broken down into tasks that can be automated. Multistep processes are standardized and orchestrated to save time and money. This frees agents to focus on delighting customers and allows you to create experiences that make each customer feel seen and valued.
Creating a seamless customer experience
Although experience is everything, many businesses still operate with disconnected systems (legacy or otherwise). Delivering seamless experiences requires connecting people, processes, and teams to:
Reduce resolution time.
Eradicate muddy experiences.
Rise to meet customer expectations.
Blackhawk Network, which produces the gift cards for sale in grocery stores, is transforming customer experience with a ServiceNow form called Submit an idea. It allows employees to suggest customer service improvements. Each suggestion gets its own ticket, making it actionable and trackable as it goes from idea to demand to implementation to measurement right on the Now Platform.
In two years, Blackhawk Network received nearly 1,200 employee ideas, implemented about half of them, and paid its agents $16,000 in rewards. The employee-submitted suggestions have saved the company more than $2 million.
Putting the flow back into work
Digital transformation investments, which were already expected to account for $7 trillion between 2020 and 2024, according to IDC, have accelerated due to COVID-19. With those increases comes the need to take experience off the page and make it reality. To do that, businesses need to connect their front-, middle-, and back-office teams, technologies, and processes.
Dreamworld, Australia's biggest theme park, uses ServiceNow to monitor, troubleshoot, and service everything that happens across the 40- to 50-acre property. The details, including food safety information for several hundred thousand dollars' worth of food in the park's fridges and freezers, are all recorded in ServiceNow.
Internet of Things (IoT) sensors attached to all of the park's refrigerators and freezers enable Dreamworld to gather all the temperature readings, work orders, and everything else needed for an inspection in one click. Just this effort saves team members more than 500 hours per year.
Scaling customer operations
German parking solutions company Scheidt & Bachmann has "intelligent mobility" transportation-related divisions. To better deliver satisfactory experiences across its 10,000 parking lots in more than 50 countries, the company needed a platform-based system with end-to-end integration.
Scheidt & Bachmann connected its customer service, field service, and enterprise resource planning (ERP) processes using ServiceNow. In a surprising addition, the company used the customer portal that comes with ServiceNow Customer Service Management to allow its customers to make requests for on-site service.
Find out how ProV and ServiceNow are helping companies are making customer journeys richer, more compelling.
Share This Article