How To Get A Cloud ERP System Without The Cost And Complexity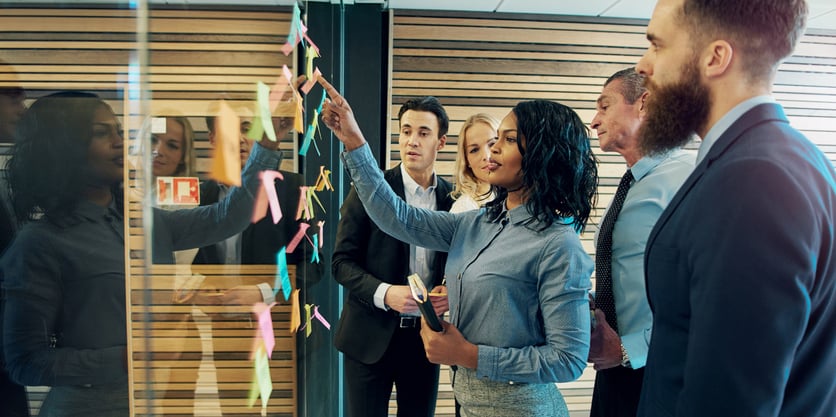 The cost and complexity of ERP systems have long kept them out of reach for many small businesses and startups. But technology has made it easier to get your business an ERP system without breaking the bank or falling victim to information overload by adding complexity you do not need or want. The 7 steps below will help you get an ERP system that is right for your business while saving time, effort, and money.
Step 1 - Make sure you are ready
Before you jump into an ERP implementation, you need to make sure your company is ready. It is tempting to sign up for implementation and hope everything goes as planned. But in reality, success comes down to doing your homework and ensuring everyone is on board with changes. Assemble an internal team consisting of those who will be affected by your new software and get their input on how they want things done in their department or division. The key is having them buy in at every step of the way. Get their input during planning sessions and incorporate it into your new processes before spending thousands implementing new software that nobody wants or uses from day one.
Step 2 - Decide on which type of product to buy
Now that you know more about what you need from your software, it is time to decide. The two most common options for companies looking for new software are Cloud Accounting or On-Premise Software. On-premise systems are generally more expensive upfront and require IT support; Cloud systems offer lower startup costs but may cost more in other areas.
Step 3 - Assess your technical environment
Once you have taken inventory of your processes and determined how they could be automated and streamlined with an ERP system, it is time to assess your company's technical environment. Your best option is usually going with what works for you now. In most cases, that means sticking with whatever computer operating systems you have in place today.
Step 4 - Choose between public, private, and hybrid clouds
There are three major types of cloud: public, private, and hybrid. Public clouds are open for anyone to use. The most famous examples are Google Cloud and Amazon Web Services (AWS). Private clouds are used only by one company. Hybrid clouds include public and private infrastructure; an example is when an organization uses AWS alongside on-premises data centres. No matter which type of cloud you choose, it is wise to know your options ahead of time to make educated decisions about what will work best for your business.
Step 5 - Pick a vendor
Depending on your business's needs, you might consider picking multiple providers that specialize in different areas - such as Salesforce, but try not to go overboard, or you will dilute your investment's effectiveness. If you choose two different systems, make sure that they can integrate so that data isn't duplicated but cross-referenced.
Step 6 - Understand your licensing options
Most importantly, you'll want to ensure that your software license doesn't prevent you from moving your data off their platform. If it does, that's known as vendor lock-in. License agreements have been known to hold companies indefinitely and can be incredibly expensive; make sure yours is negotiable before signing on.
Step 7 - Get support when you need it.
This is another place where a managed services provider can save you money. Cloud computing systems are less complex and more accessible, but they still need support when something goes wrong. A managed services provider will provide support 24/7. Of course, you will have to pay for it - but once you factor in all of your potential costs over three years, that service may well be cheaper than what you would have paid for software maintenance alone.
Conclusion
Cloud-based ERP system is great—it allows companies to access real-time data wherever they are. If you want to evaluate a new cloud erp or get the most out of your cloud ERP system, contact us today!
Share This Article