Managed IT service system can help businesses complete various tasks without any hassle or difficulty in terms of executing them. It helps the technology to work without any sort of interruption. Every organization has a computing platform that can enhance the overall productivity and efficiency of the business.

It isn't very easy for companies to run without technologies these days as every large and small-scale company needs to get the latest technologies to compete with its competitors. Utilizing the technology in an effective manner can change the dynamics of business by pushing it towards being more competitive in terms of its performance.

There are various ways through which ProV's managed IT services can transform the overall business operations. Some of them are mentioned below:

1. The ProV managed IT services offer business IT support as it helps them access services for the maintenance and installation of the latest hardware. Companies can take help to create a backup of their data on the cloud so that it can be recovered in case of any disaster or mishap.

2. Businesses can relax as their IT problems can quickly be resolved. They can invest in the latest technology without worrying over the fact that who is going to fix it in case any problem occurs. They no longer need to create a department solely for this purpose; therefore, it is going to help them save money that can be used somewhere else in the business.

3. The managed IT services can guide the new companies regarding the risk they should take or avoid. They have the required industry knowledge and have the skills and expertise to solve any compliance or security issues that might arise with time.

4. MSP also makes sure that the company is strictly following the compliance standards of the PCI. It will help them minimize the risks that are linked with having all the essential data and information regarding the credit cards as well as the client's competitive information, and data is fully secured and well maintained. Following the standards properly can help them save themselves from any sort of legal problem that might arise in the future.

5. It is cost-effective as it can help carry out all the functions that were previously being performed by the IT department. Businesses can now smoothly function without a separate IT support department as MSP can help them deal with it in a much more advanced manner.

6. The ProV managed services gives its clients access to highly trained and skilled professionals who are expert in their field. They have the knowledge to solve problems related to the latest IT technologies. Furthermore, they can also train them regarding how each technology should be used to get a maximum benefit out of it.

7. Managed IT service can implement the latest technology within the business as they have immediate access to it. Taking help from them can help companies to save money and extra time.
The ProV Advantage
ProV International Inc. is a premier global IT consulting and service delivery organization that delivers high-quality managed IT services for clients worldwide. ProV has deep expertise in technologies like ERP software, IT Operations Management (ITOM), Field Service Management (FSM), and Robotic Process Automation.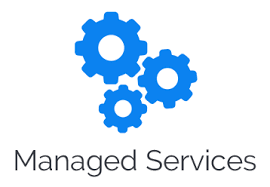 We use our global talent pool and best-in-class delivery models to streamline your business processes, and allow you to take advantage of all the latest technologies, and have a qualified group of experts on your team for a flexible fee, instantly giving you a competitive advantage. We also provide a dedicated service help desk, monitoring and alert services to maximize up-time of your computing assets, as well as devoted remote infrastructure support to ensure your 24/7/365 business continuity.
We allow businesses to save money and choose a package suitable to their needs. With ProV as your MSP, we will be an extension of your IT department without you having to deal with the hassle and upkeep of the same.
Download our FREE Ultimate Managed Services Checklist below to know what an able MSP looks like. To learn more about how ProV can help drive your digital transformation, drop a comment below or contact us today.
Share This Article