There are multiple enterprise service management (ESM) options available for you to look at before you decide upon the best fit. These solutions offer a plethora of unique and diverse capabilities to suit your needs. Here we list 9 technical features you should look for in every ESM suite you evaluate.
1) Installed Base & Invoicing
Any efficient mobile workforce management application needs a dynamic scheduling engine (DSE) at its heart. A functional DSE allows automated scheduling based on customizable business requirements tailored to your needs. It also allows "what-if" analyses that help you better understand the influence of changes in business and underlines their consequences.
2) Dynamic Scheduling & Dispatch
A good mobile workforce management tool will deliver you with a dynamic scheduling option that can be customized per your specific needs. This in turn lets you grow profits, reduce costs, and comply easily with your SLAs.
3) Field Service
Managing multiple simultaneous projects, personnel, and assets in the field is not an easy task. The constant requirement to manage related and co-dependent tasks needs capabilities like reliable and remote data capture and remote real-time approvals in the workflow. Manual methods are not enough. Your ideal ESM software must automate these tasks, communicate well, and centralize project management capabilities.
4) Self-serviceability
Service organizations can equip their customers with self-service tools to check on the status of their order or request. This further increases transparency of the processes and increases efficiency. Some self-service portals might also allow third-party service partners access as needed.
5) Managing Contracts
In an age where the stakes are always high, businesses cannot afford to lose customer contracts or not adhere to service agreements due to unstructured Word or Excel files, unaccounted for paper trails, or stand-alone systems.
An ideal ESM tool will have provision for creating, implementing, reviewing, monitoring, and managing contracts. These features can range from initial estimate and pricing, all the way to automatic renewal and billing.
6) Inventory & Logistics
Inventory is a crucial part of any service activity. Your field service application must allow you to keep your inventory costs low. It will allow you a singular point to manage all your inventory and logistics requirements. It should also offer you complete transparency and traceability of your parts as well as what is being used on location and for how long.
7) Reverse Logistics
Your ESM software must be able to automate guarantee claims and installed base assets by its asset management solution. It must enable your business to manage guarantees, assets, claims, tracking, and processing all from one place. This improves customer satisfaction and reduces service costs incurred.
8) Mobility
Service management is one industry where seamless mobile access to data and functionality is a necessity. Native mobile apps deliver specific functionalities that enhance their use. Mobile ready ESM tools are optimized for mobile screen sizes and are designed to handle specific tasks your field operatives perform. These software options may contain field service management (FSM), computerized maintenance management systems (CMMS), or enterprise asset management (EAM) capabilities.
9) Customer Support & Contact Center
Your ESM will direct detailed information towards your contact center. It will contain data on what needs to be fixed, how many work hours it will take to fix, billing procedures, and more to take care of all your field support needs. Your software solution must automate job creation, properly assign tasks to appropriate team members, and manage complex, multi-resource projects using tools like a schedule board and a service workflow engine.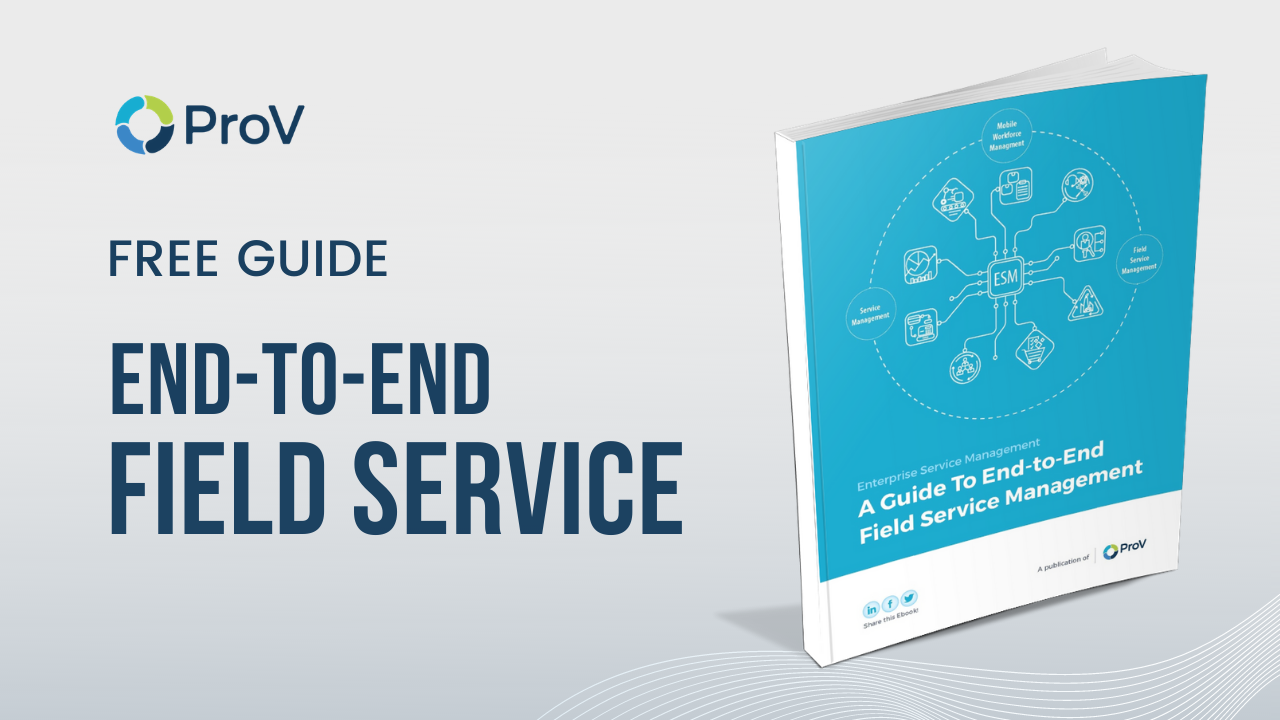 Share This Article